"BLACK PHOENIX" FULL 3D KitBash Library - 50% OFF!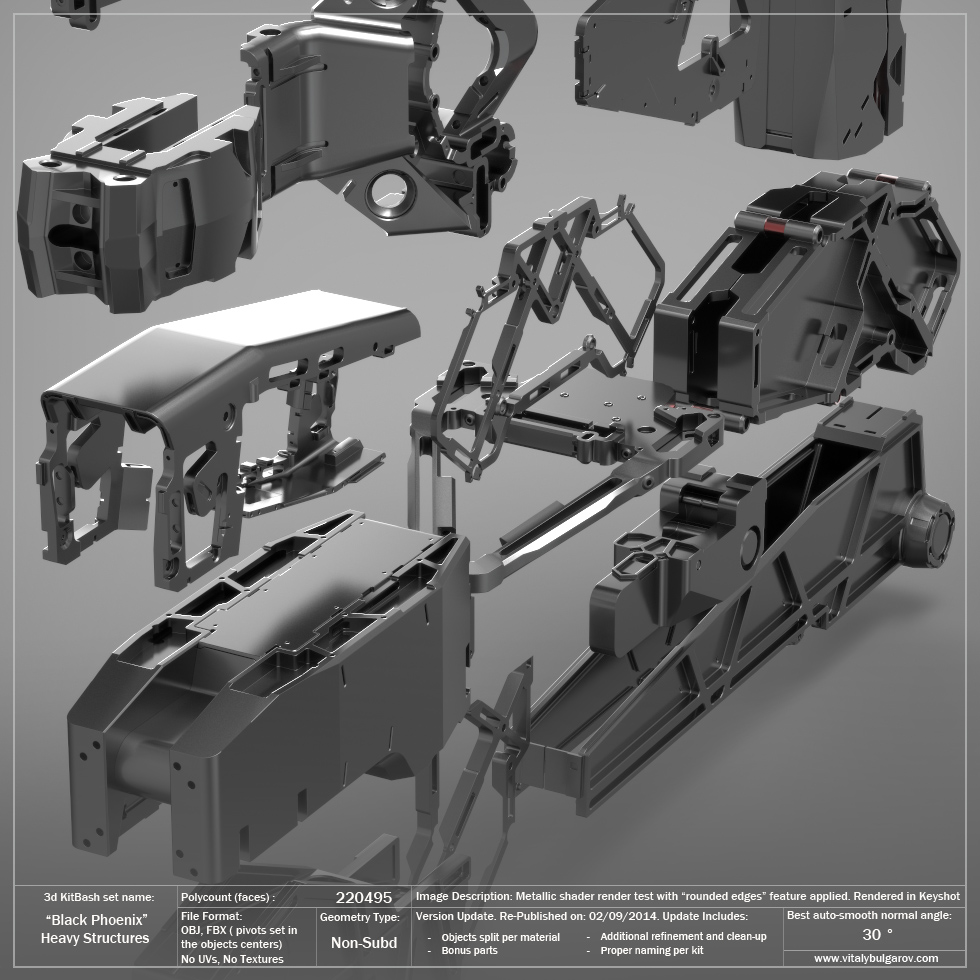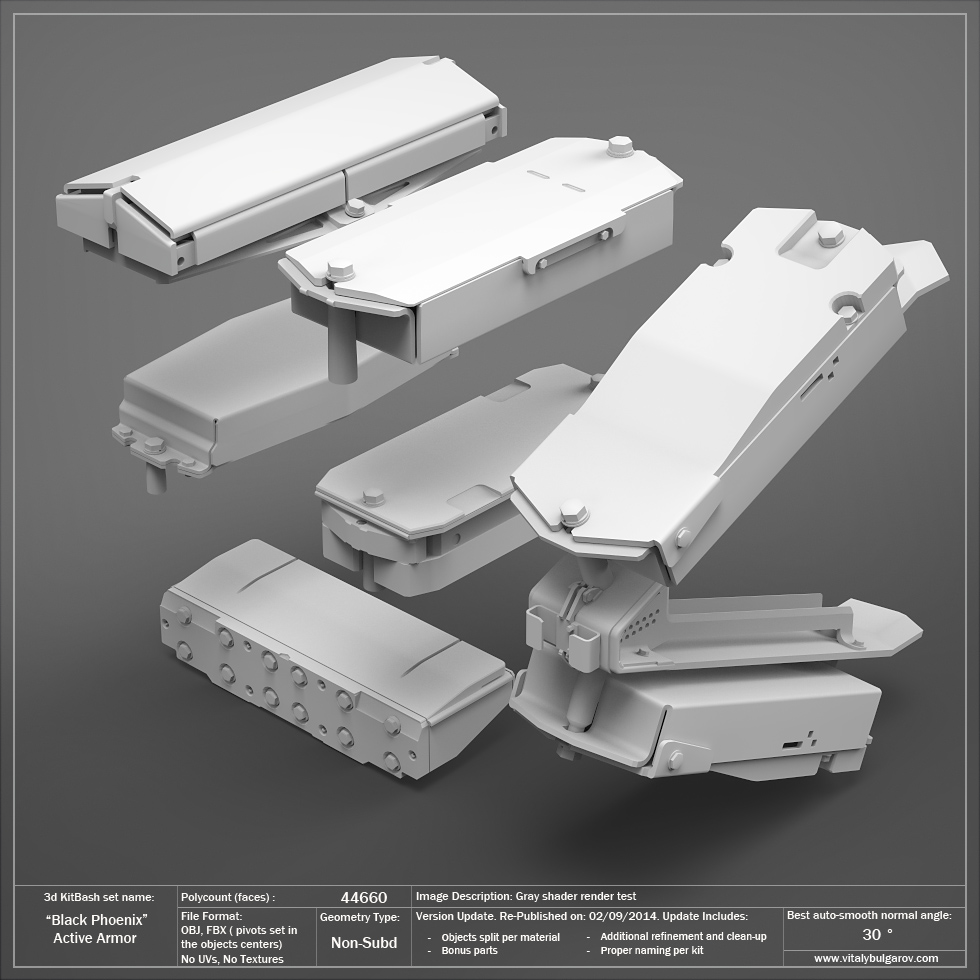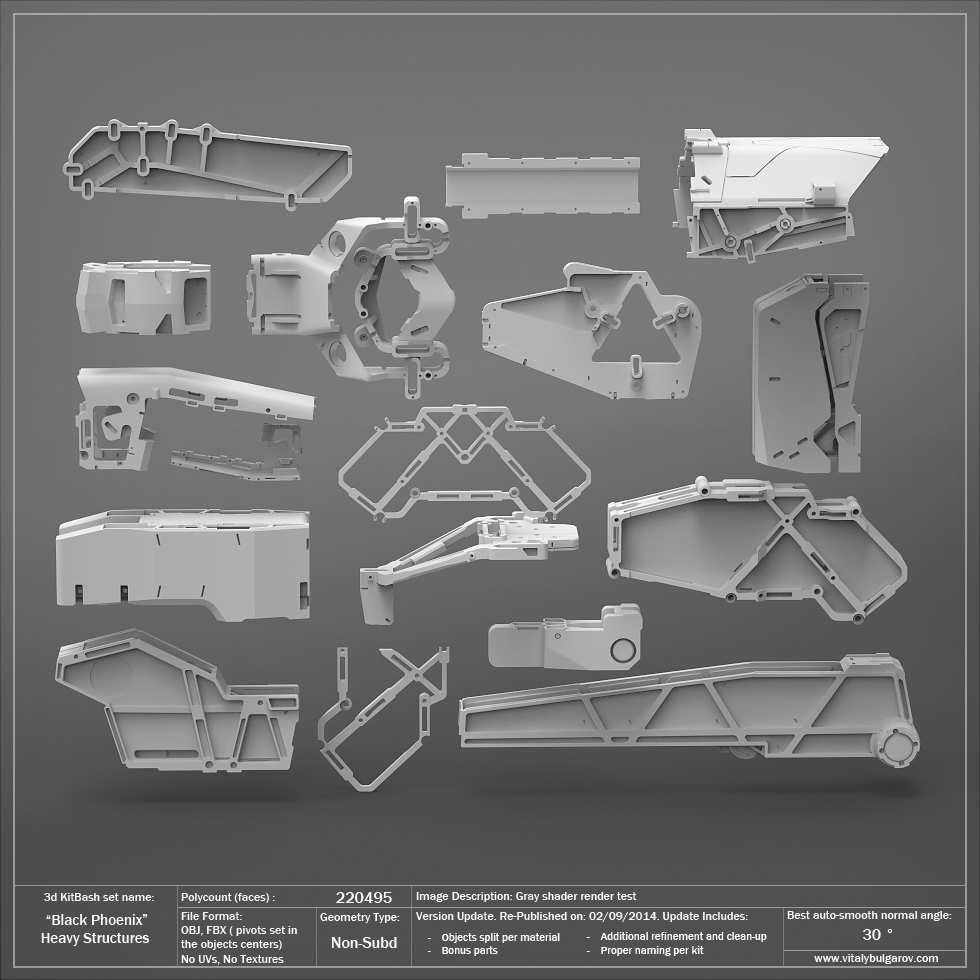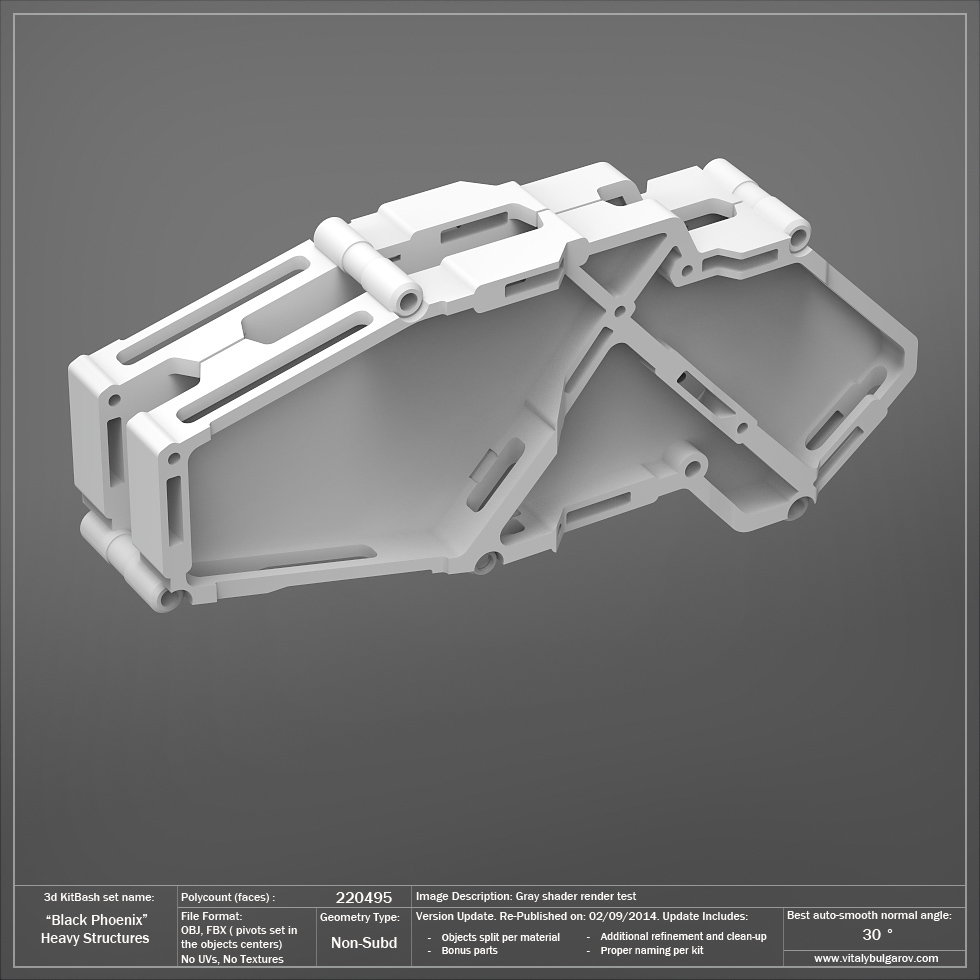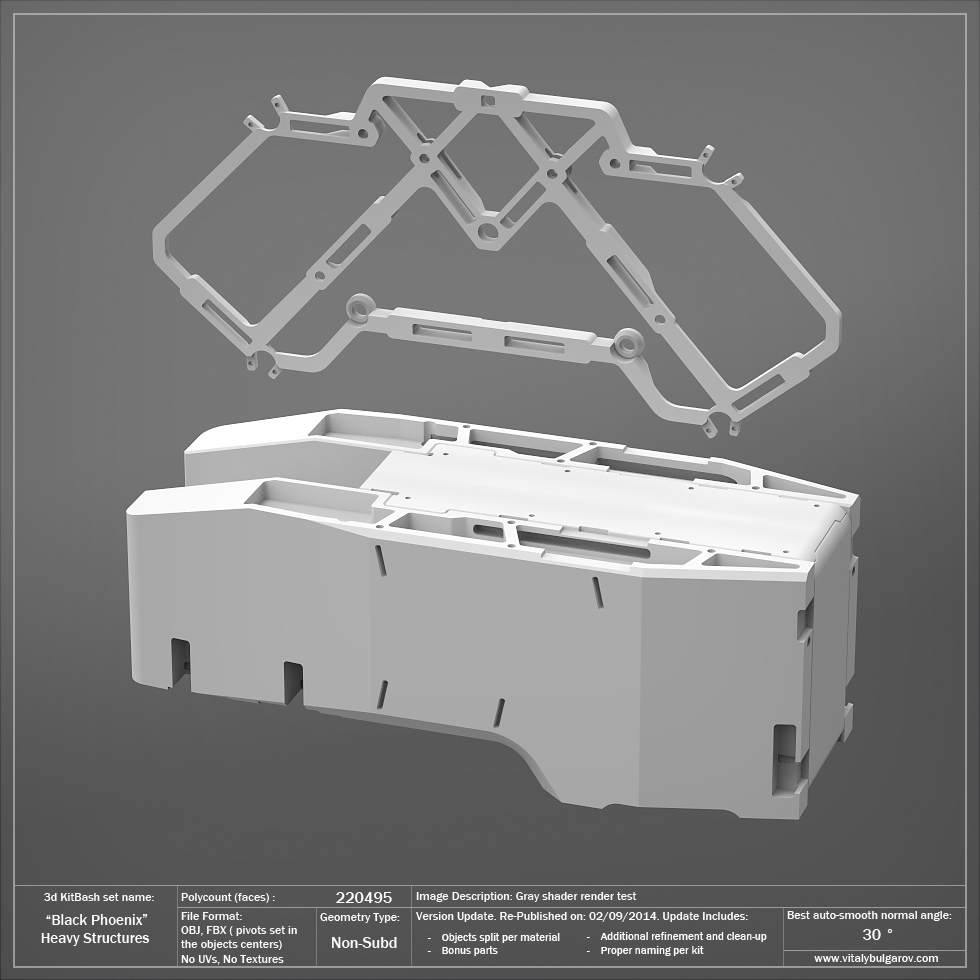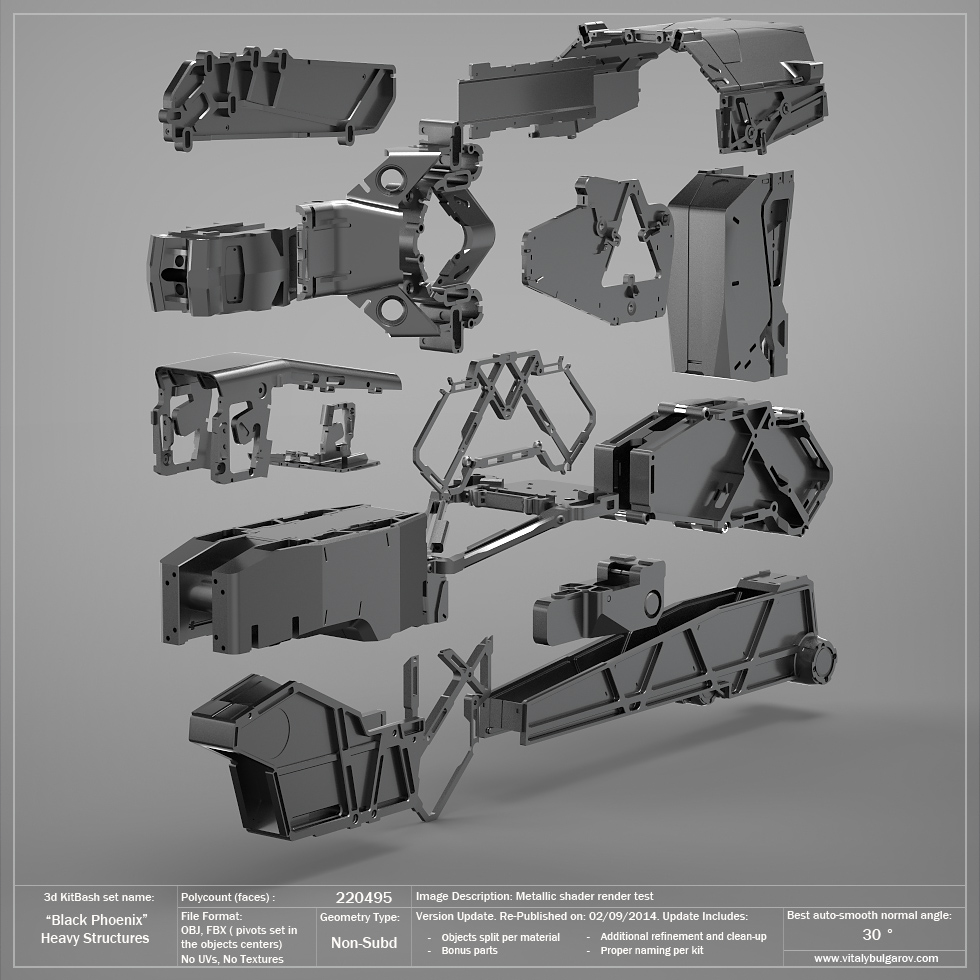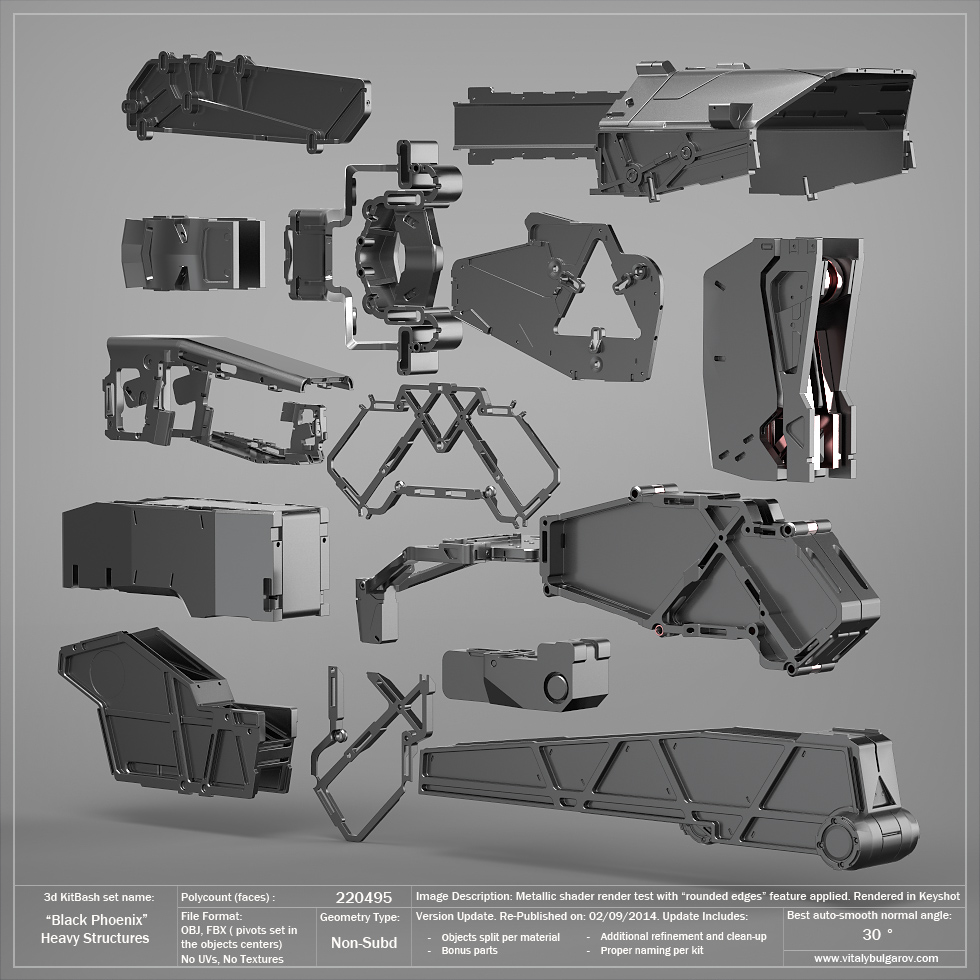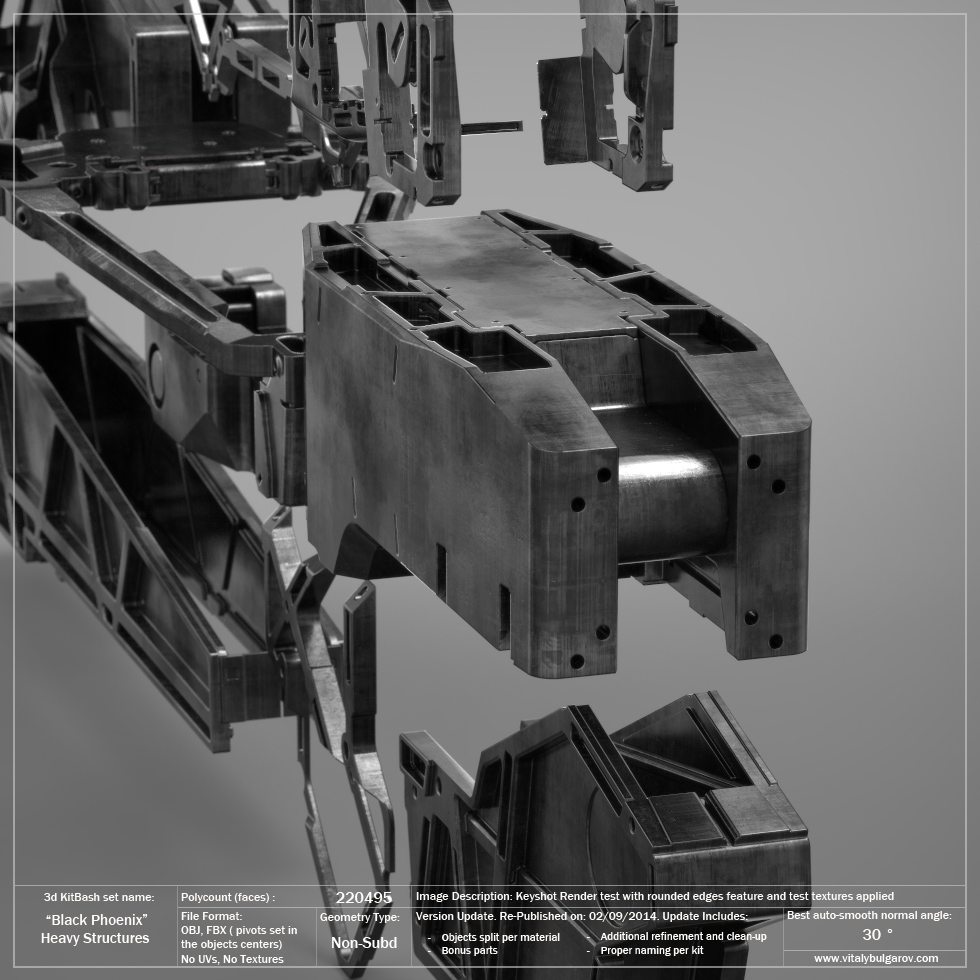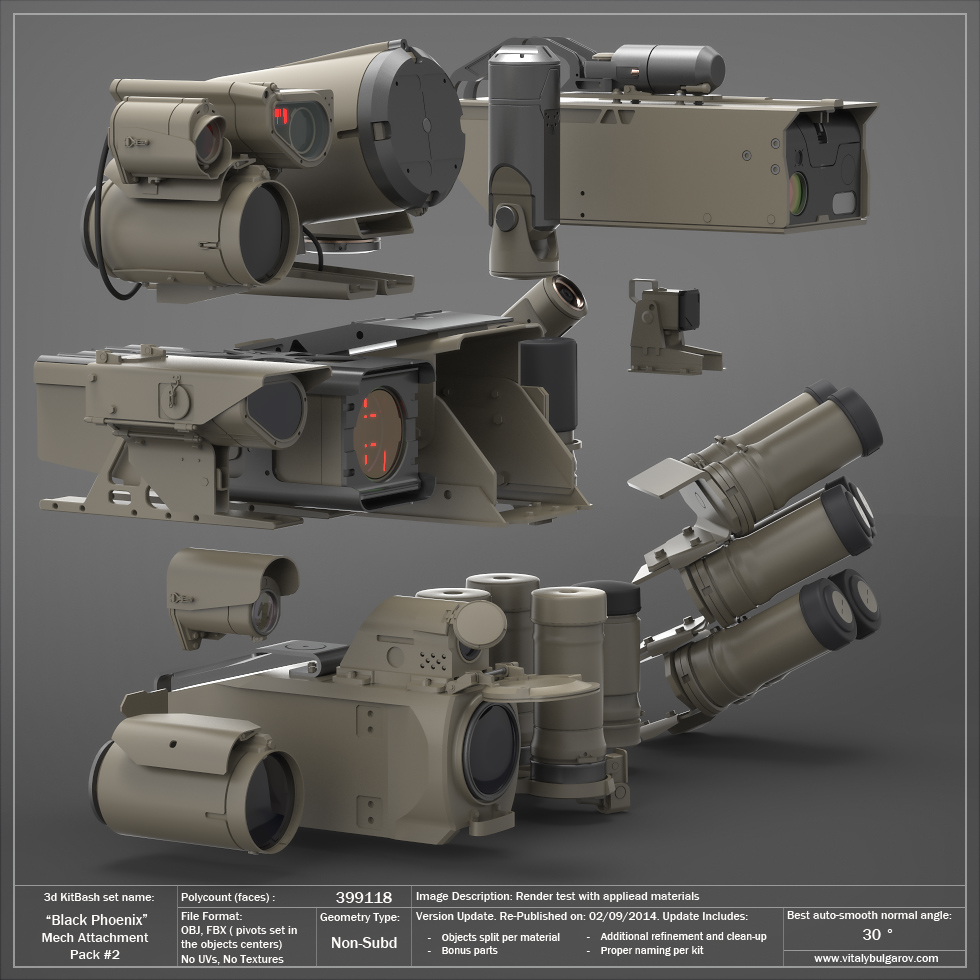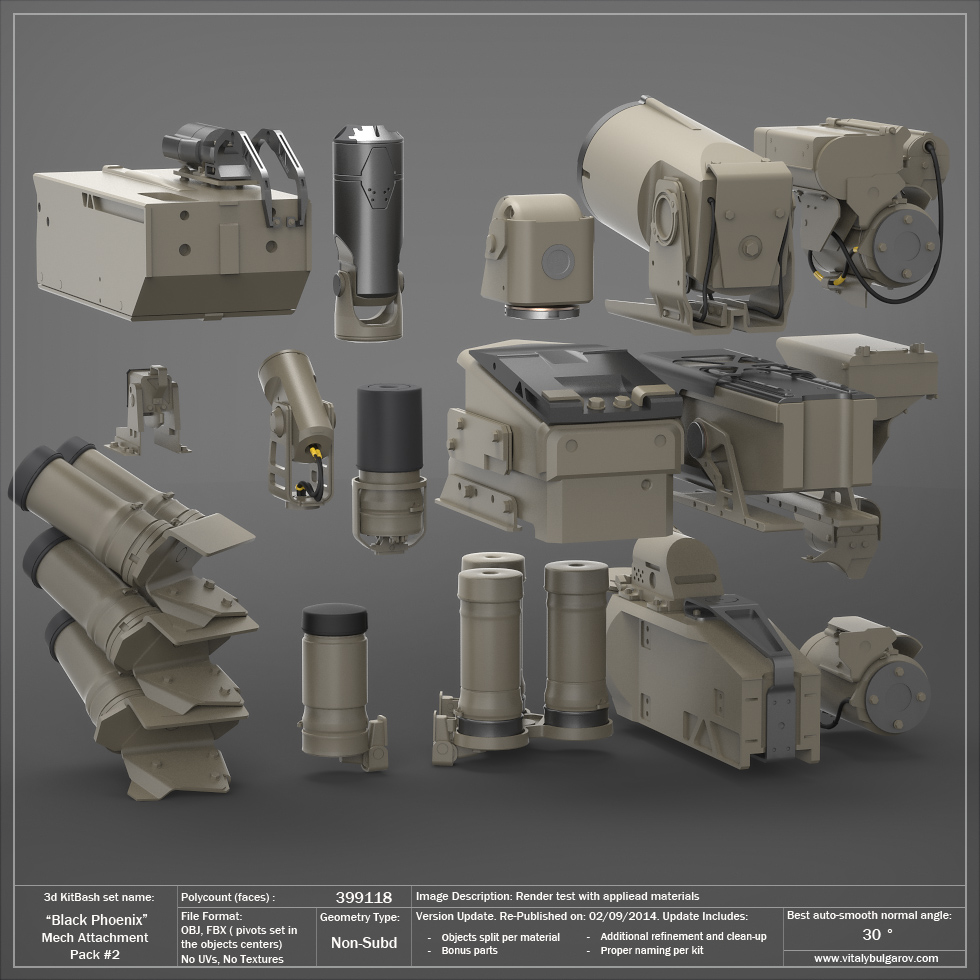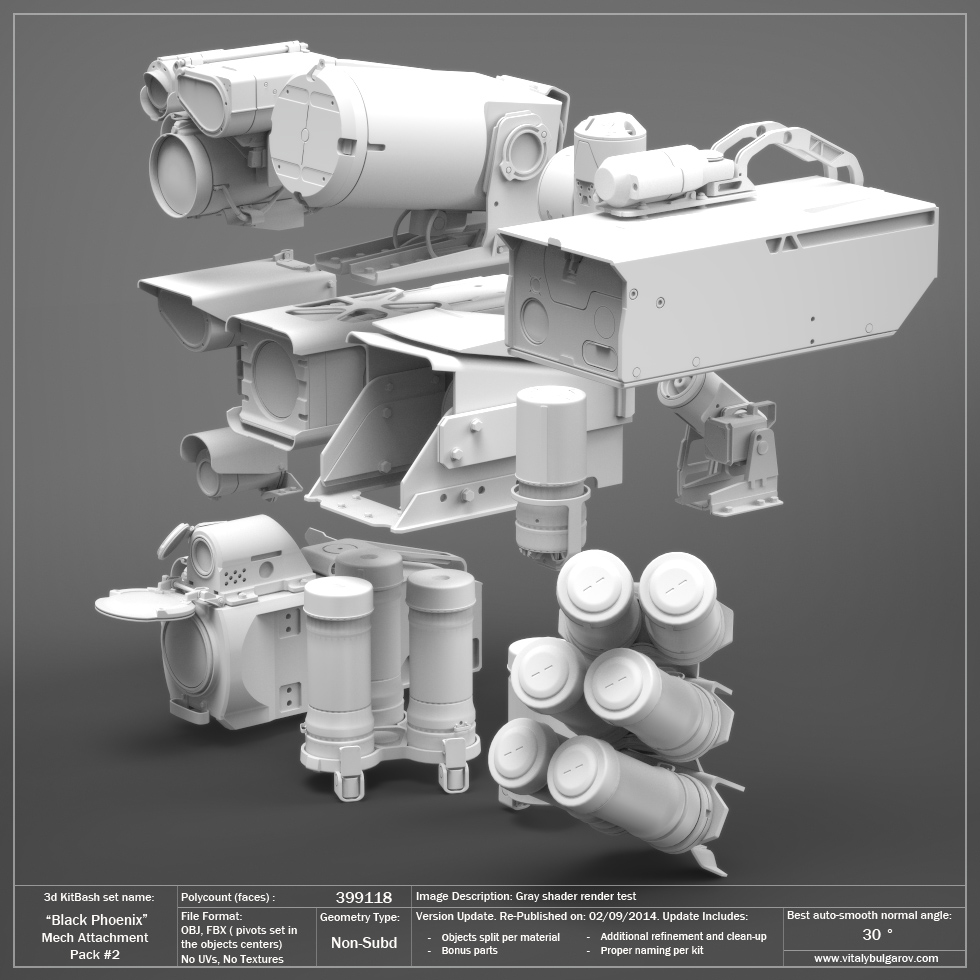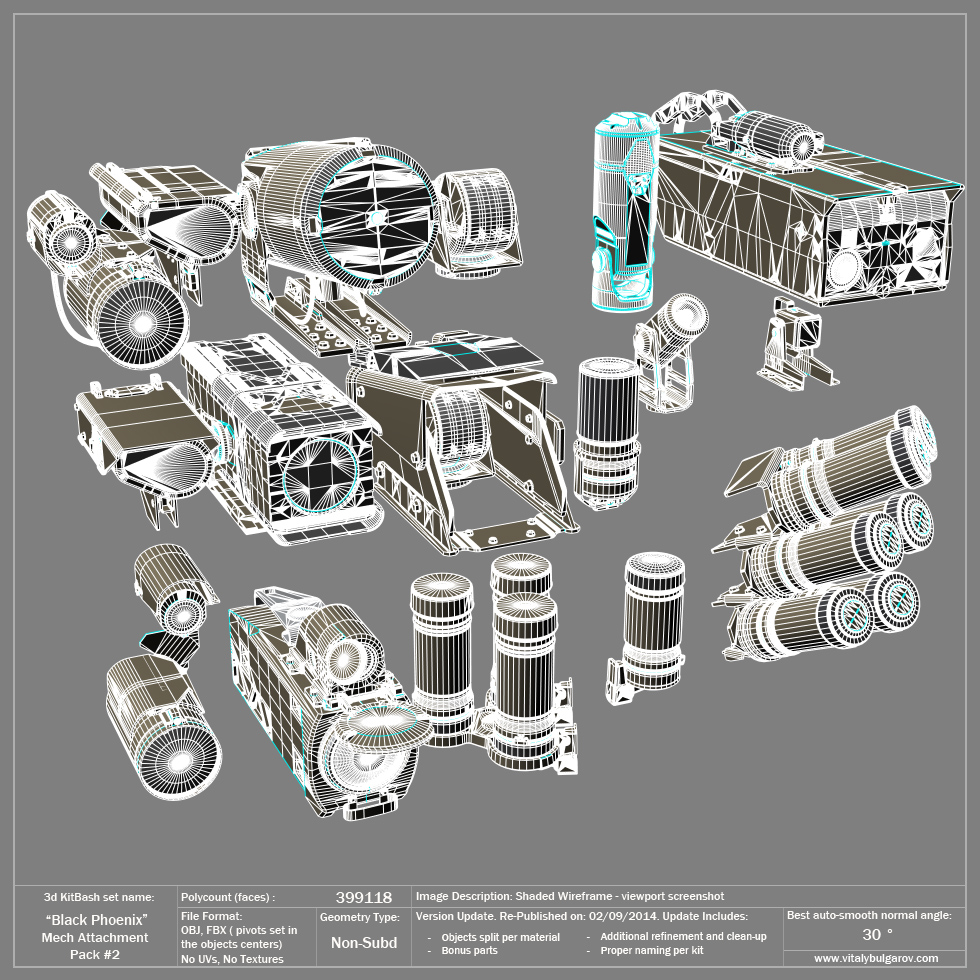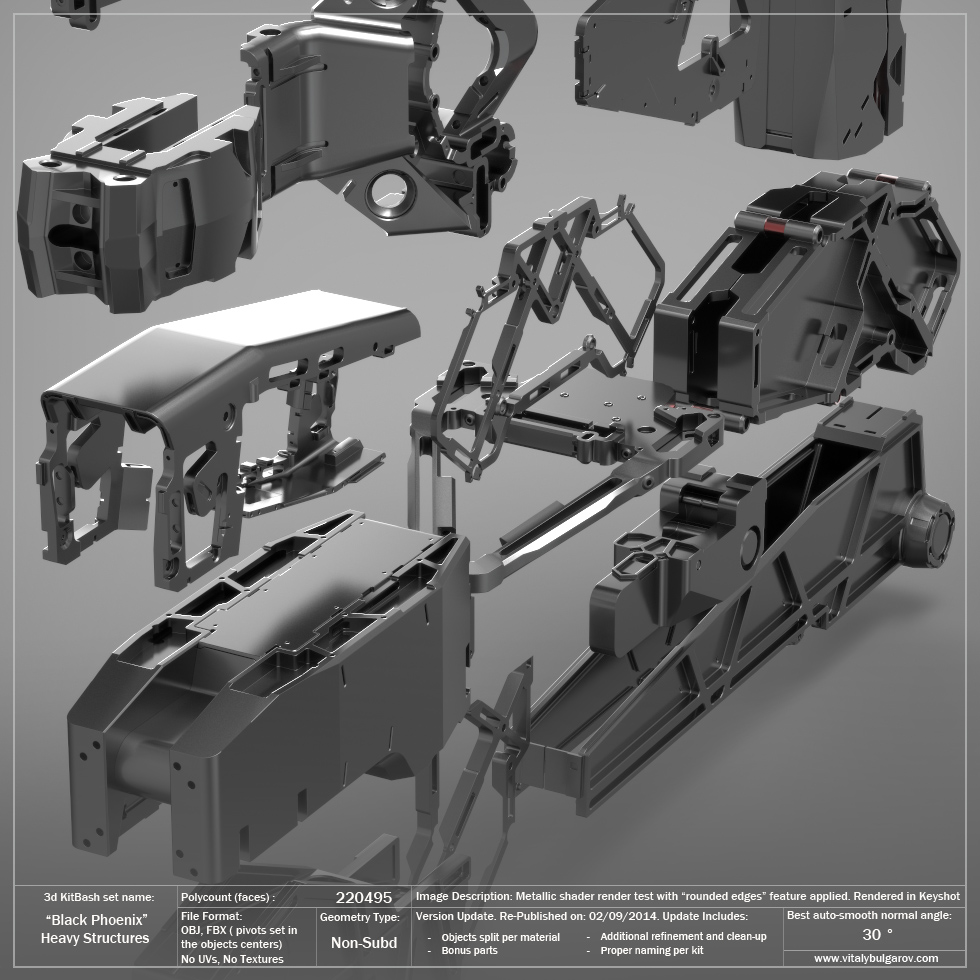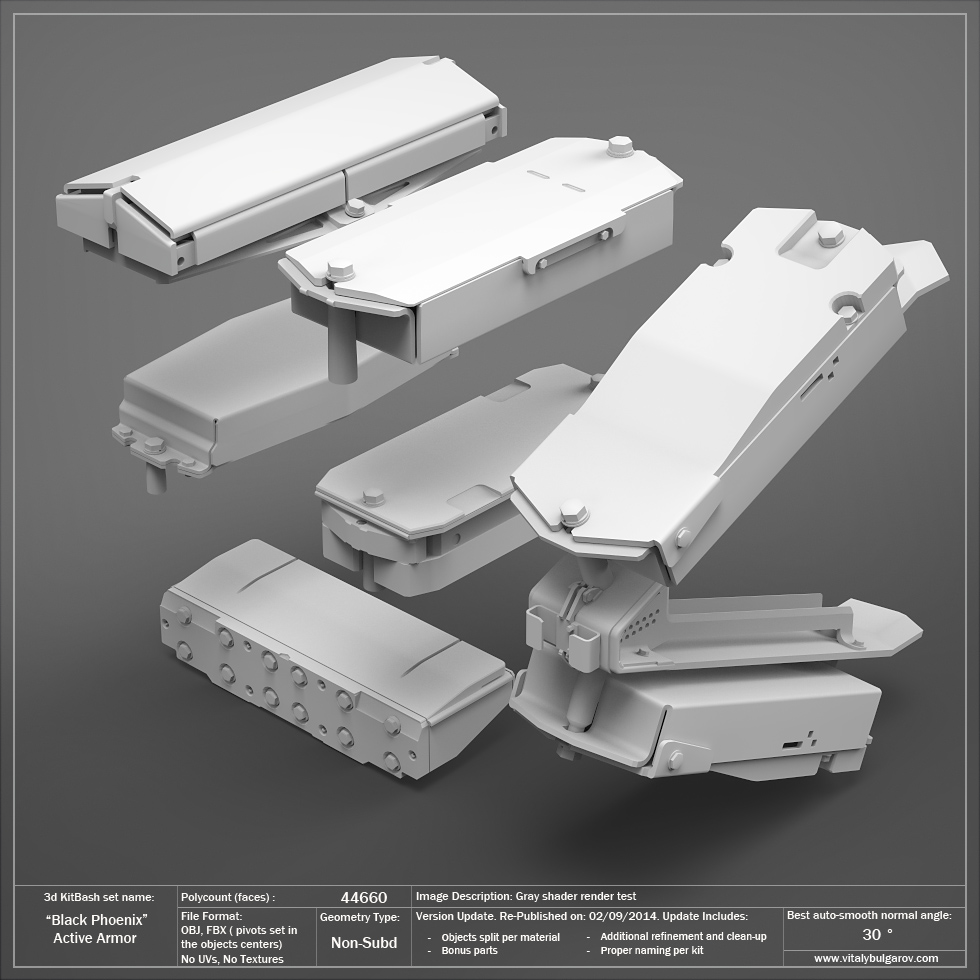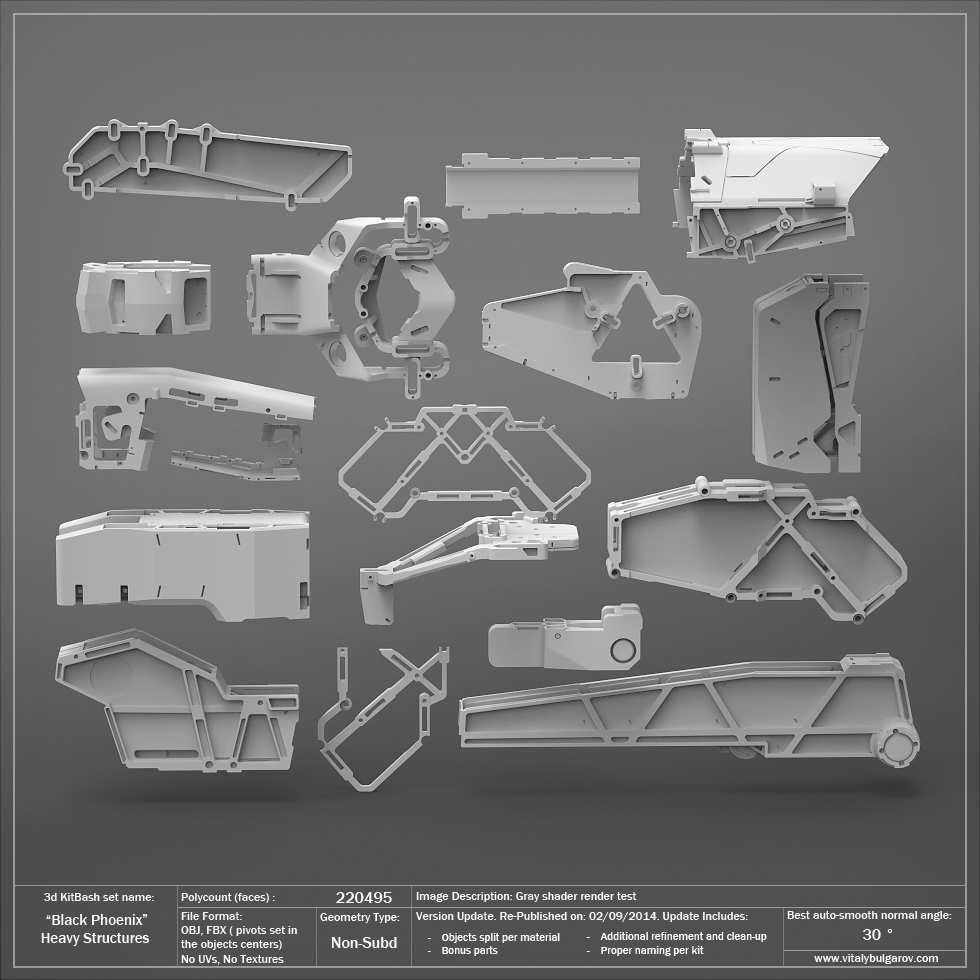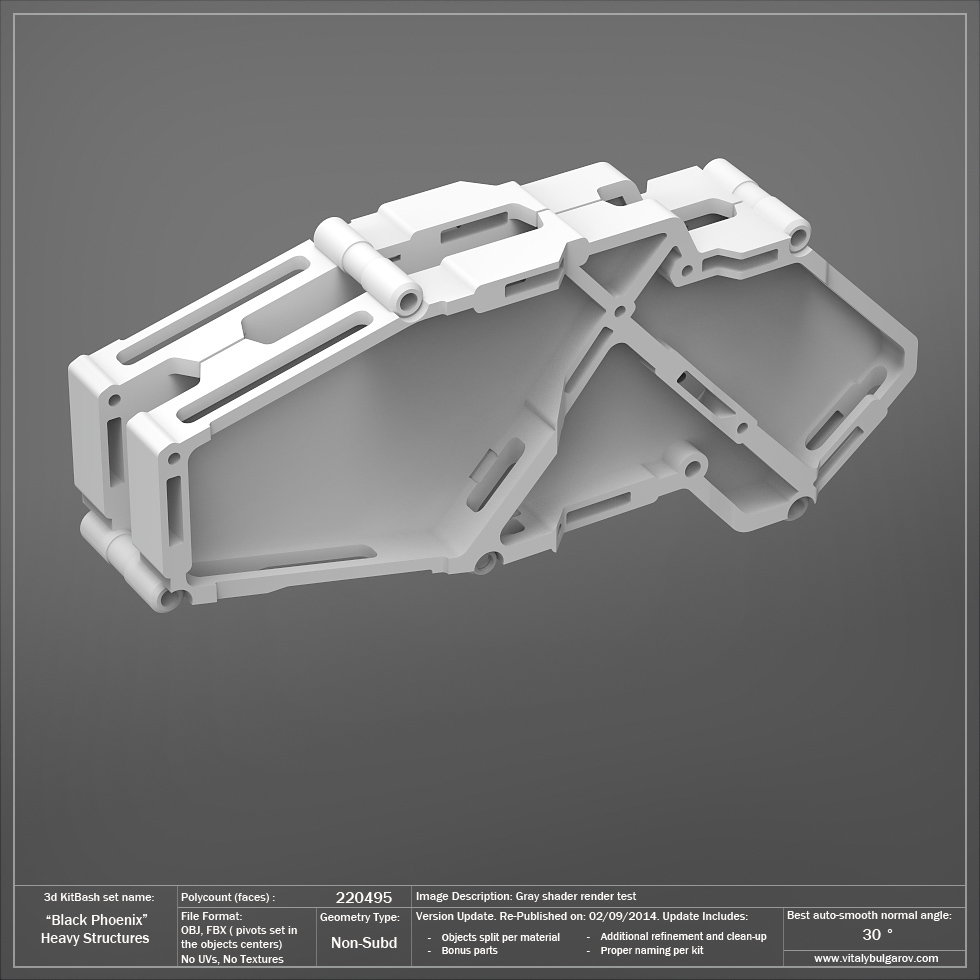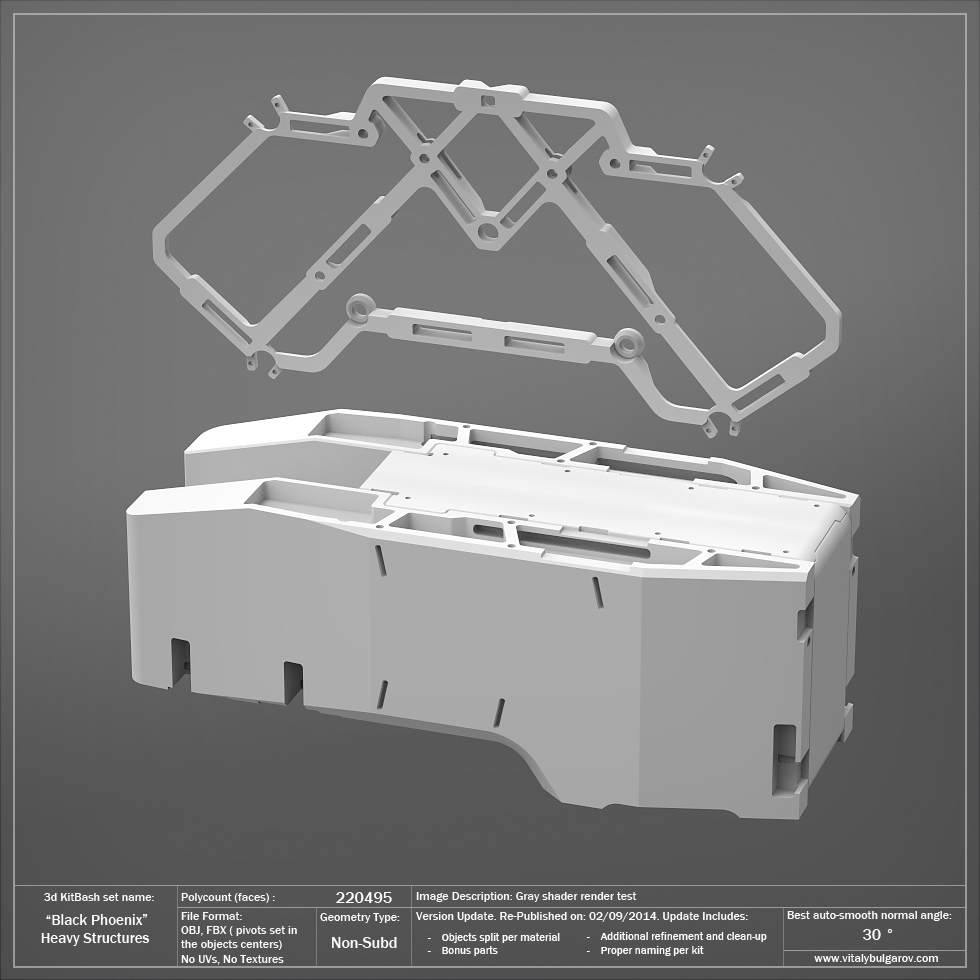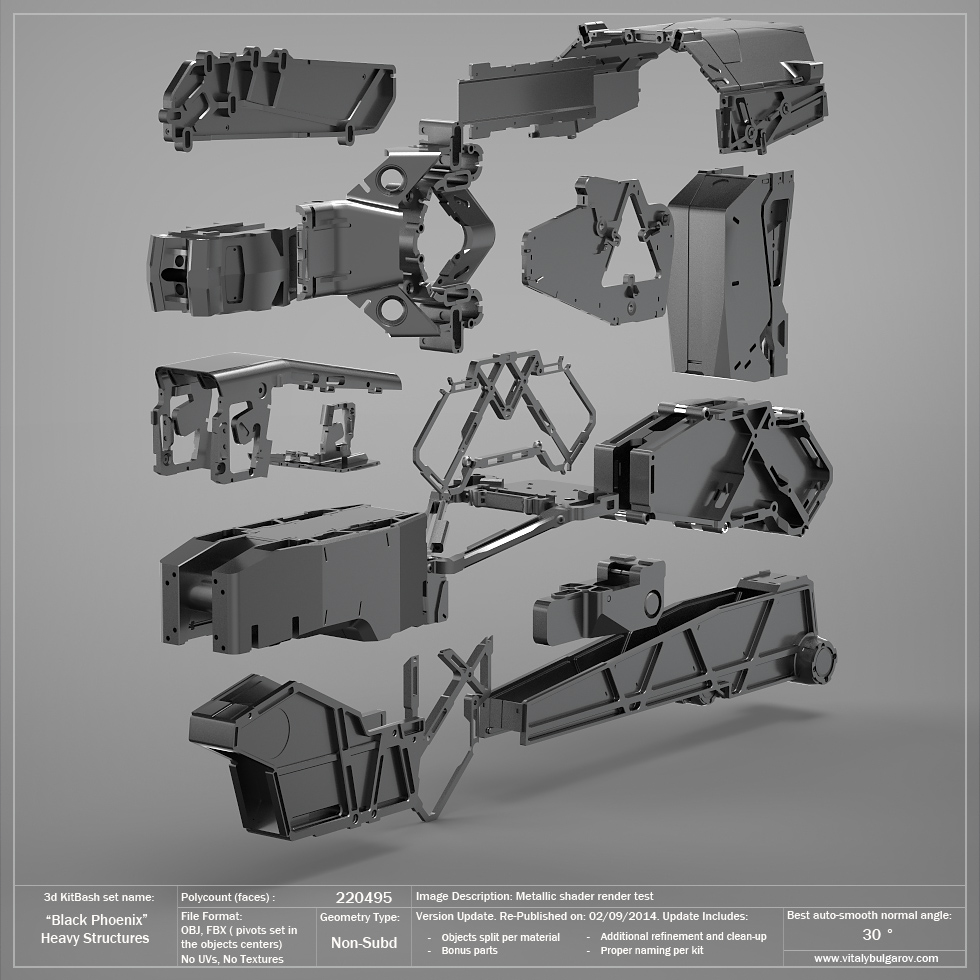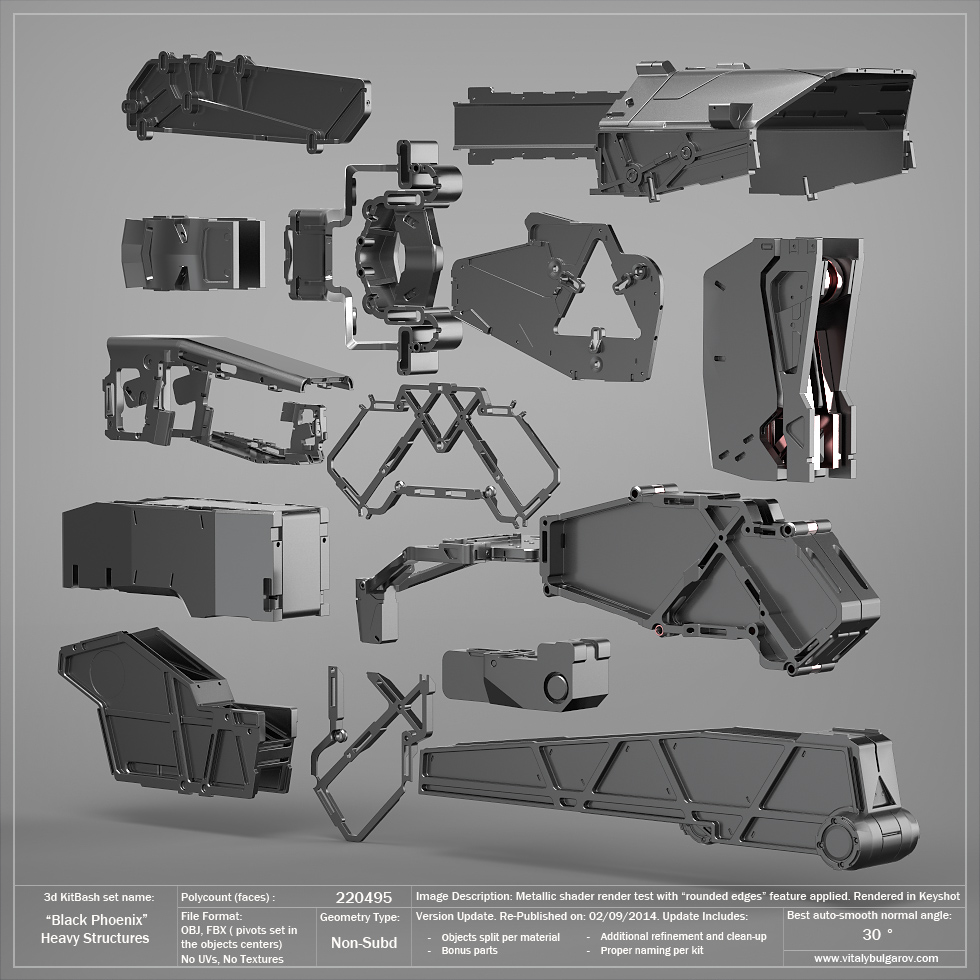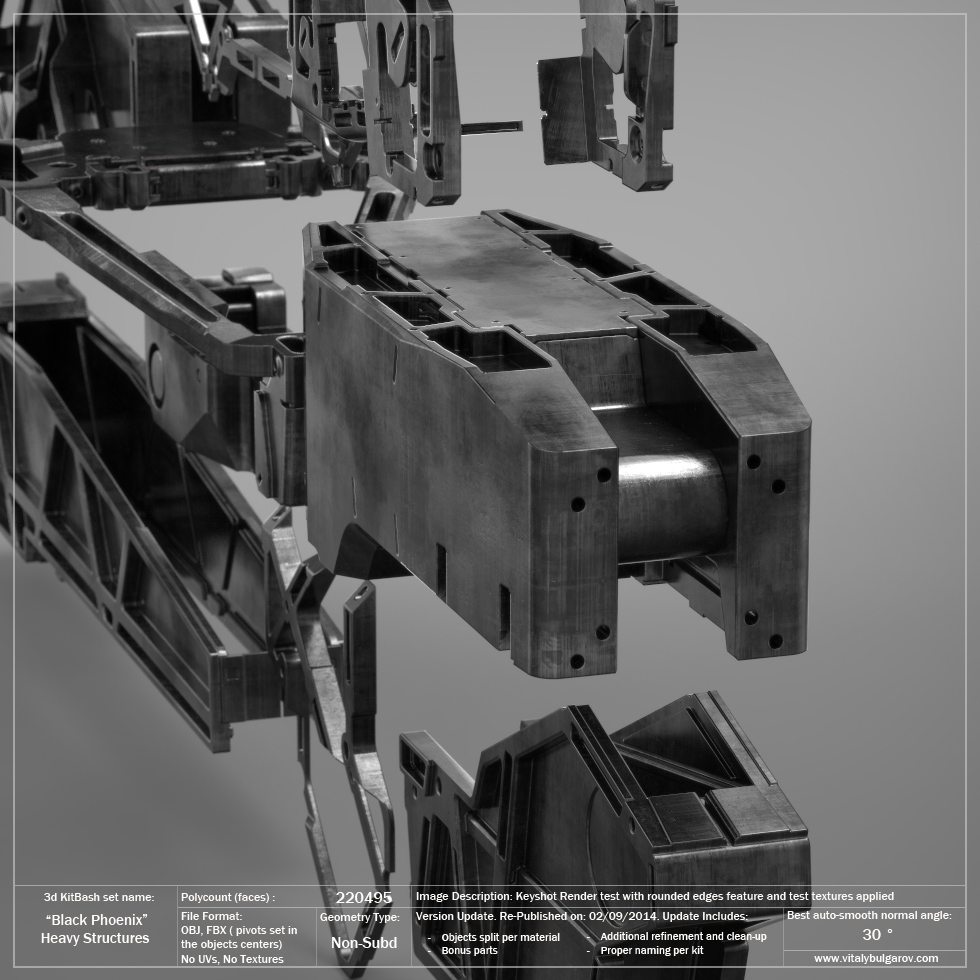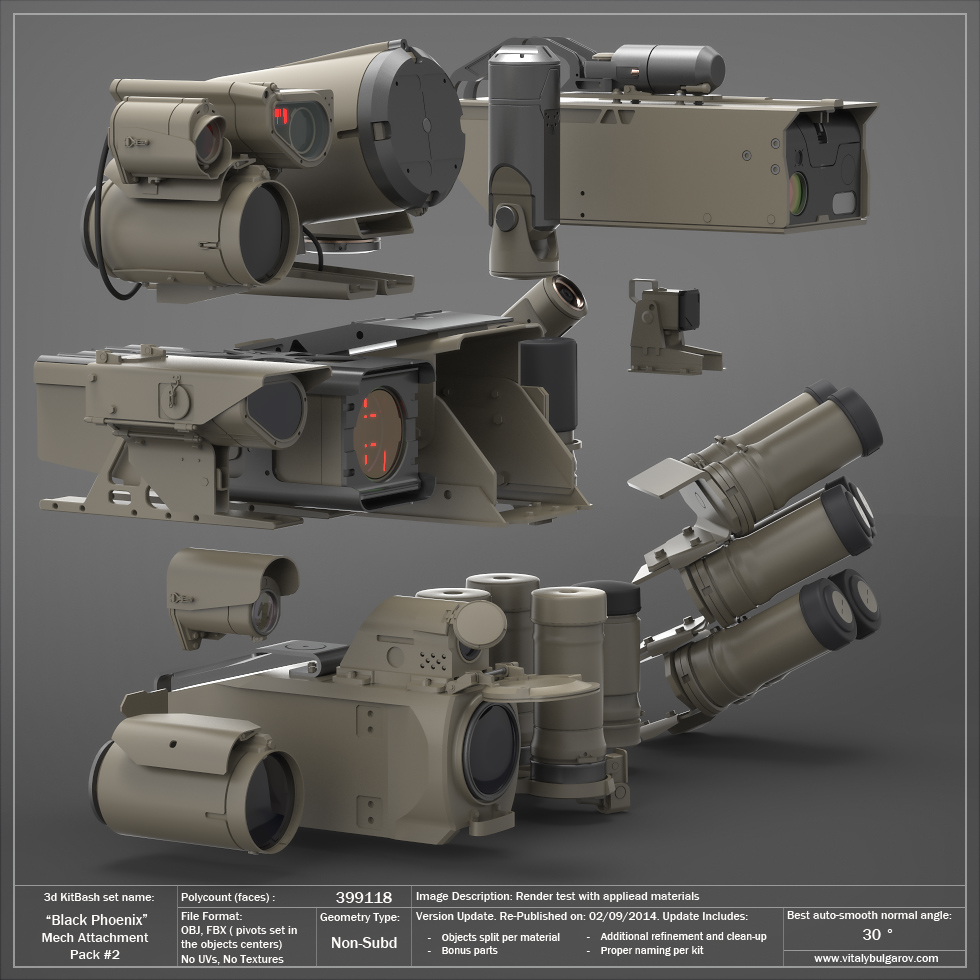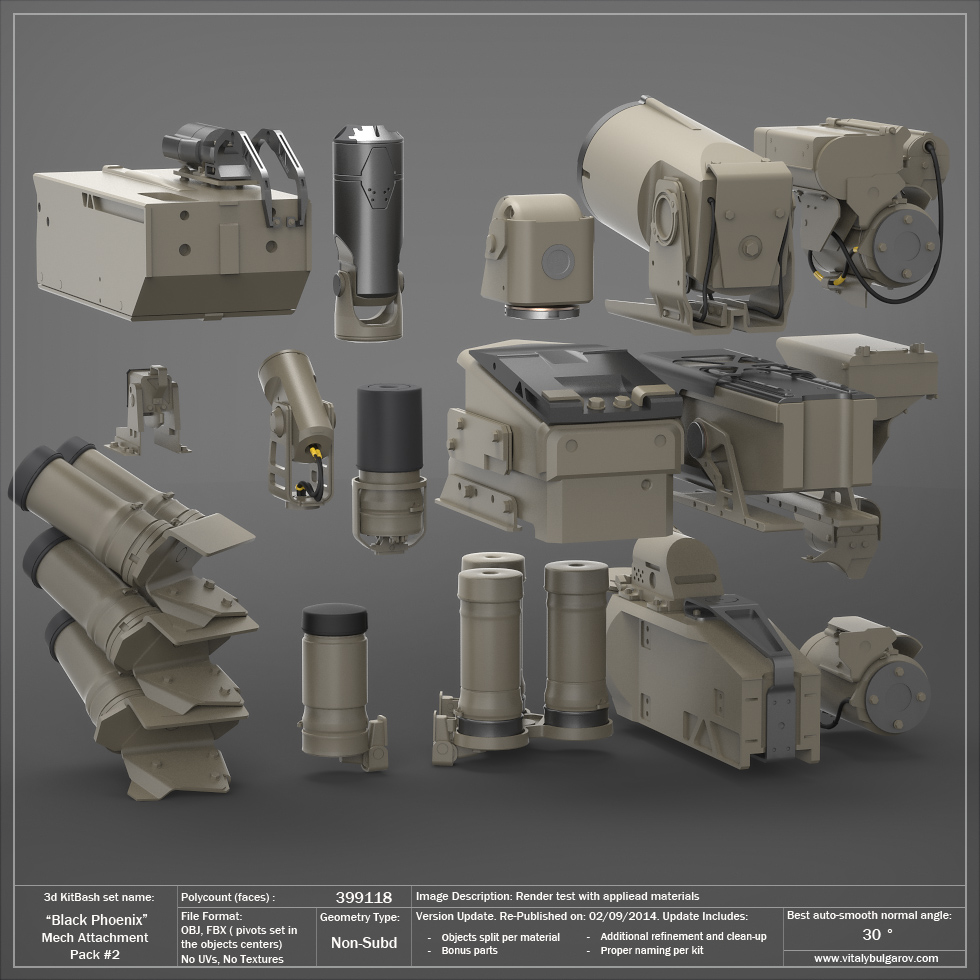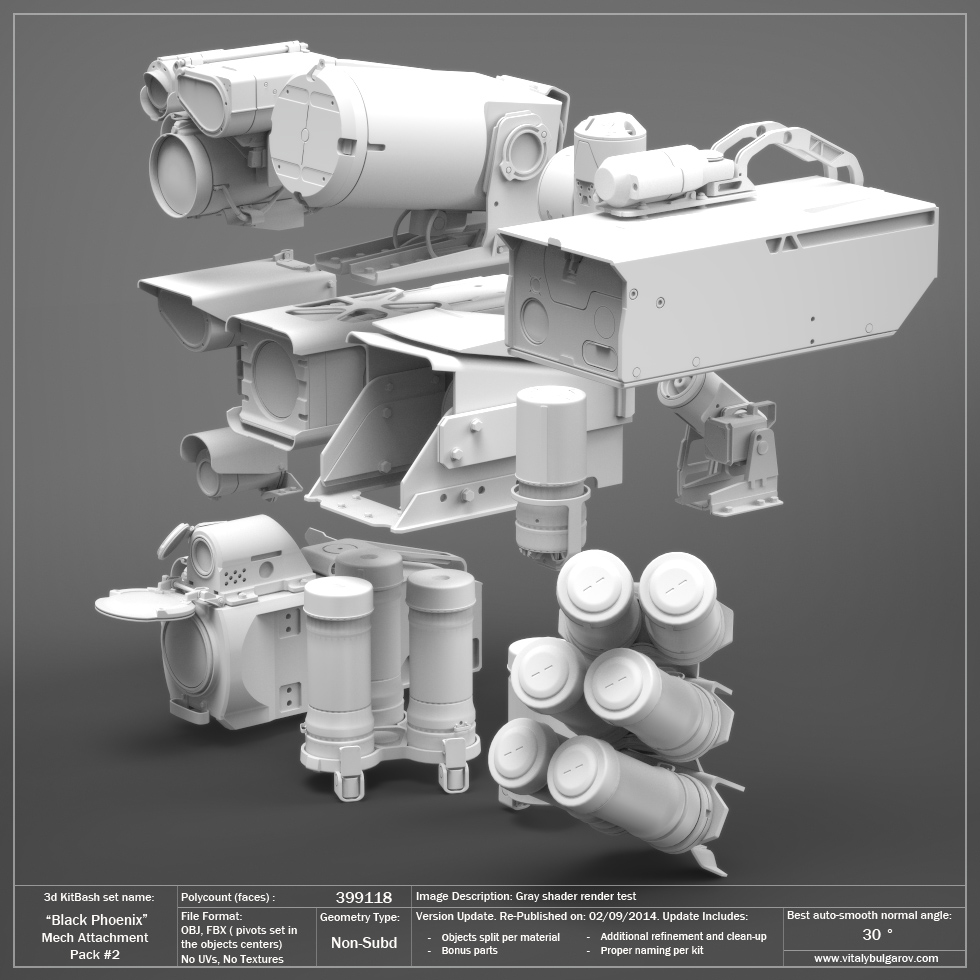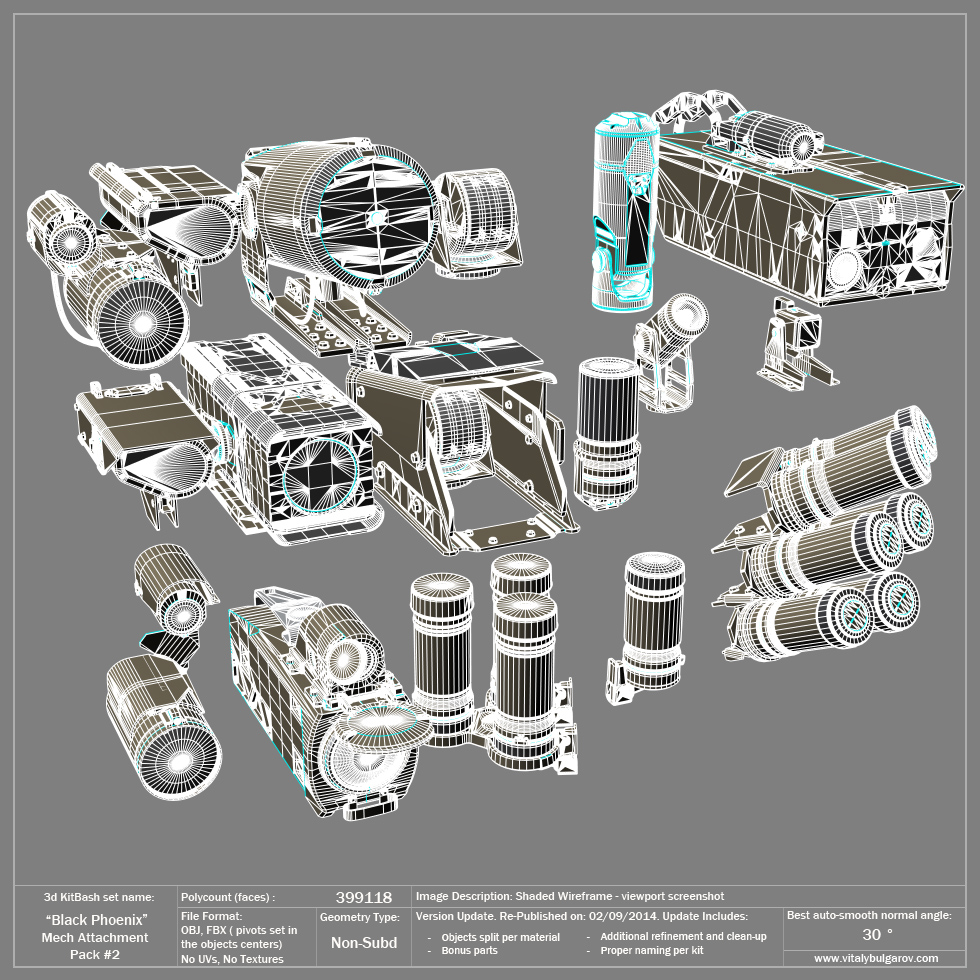 sale
"BLACK PHOENIX" FULL 3D KitBash Library - 50% OFF!
This 3D KitBash Library consists of ALL 9 "Black Phoenix" KitBash Sets combined in-to one ultimate robotics kit!
SETS INCLUDED:
Heavy Joints and Actuators
Hydraulics and Smaller Joints
Surface Details Pack
Active Armor Set
Heavy Structural Parts
Cables and Tubes Pack
Mech. Attachment Pack #1 and Mech. Attachment Pack #2
Lighter Structural Pieces
Geometry Info: 220495 Faces; Non-Subd based polygonal models; NO UVs, NO TEXTURES
File Format Info: Delivered as Digital Product in OBJ and FBX with pivots PRESERVED in the center of each model.
Check out the "Black Phoenix Project" to see how you can use this library to create concept designs.
UPDATE!: NOW INCLUDES A FOLDER WITH SEPARATE FILES PER EACH MESH AS WELL AS ZBRUSH INSERT MULTI MESH BRUSH! IF YOU PURCHASED THE SET BEFORE THE UPDATE USE A CONTACT FORM WITH YOUR ORDER NUMBER AND GET THE UPDATE FOR FREE!