MEGASTRUCTURE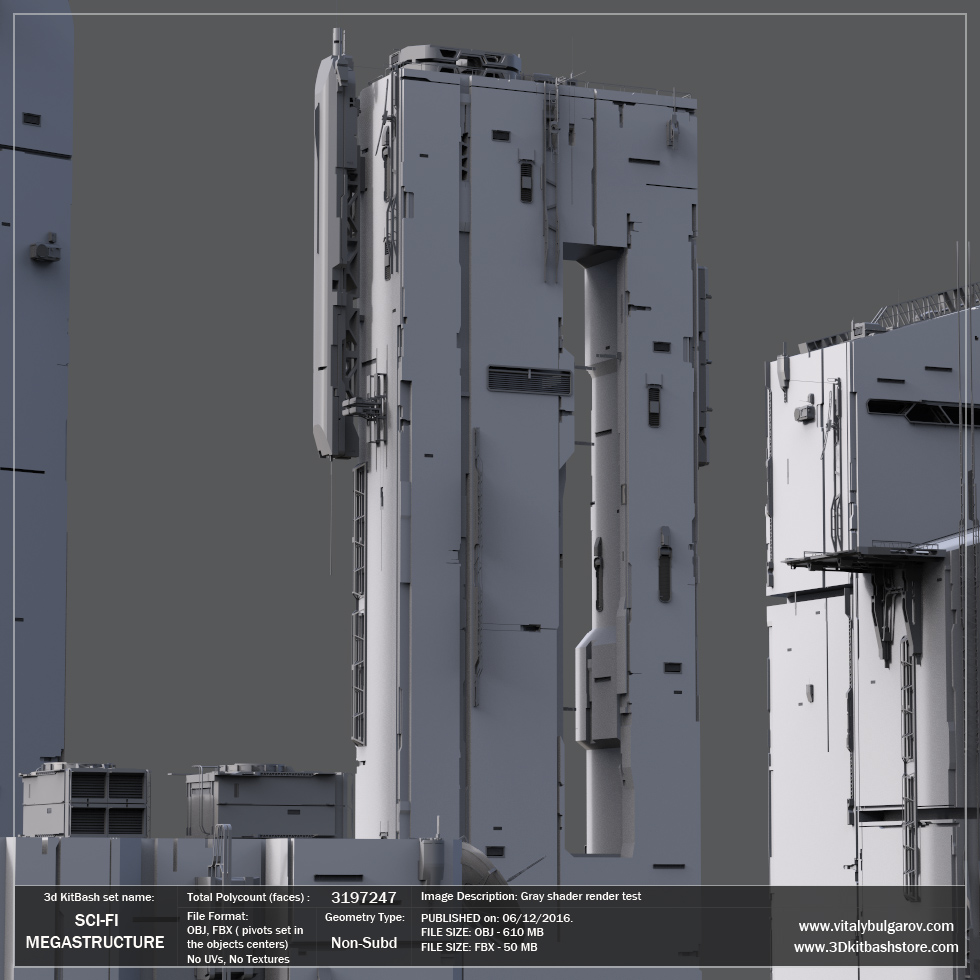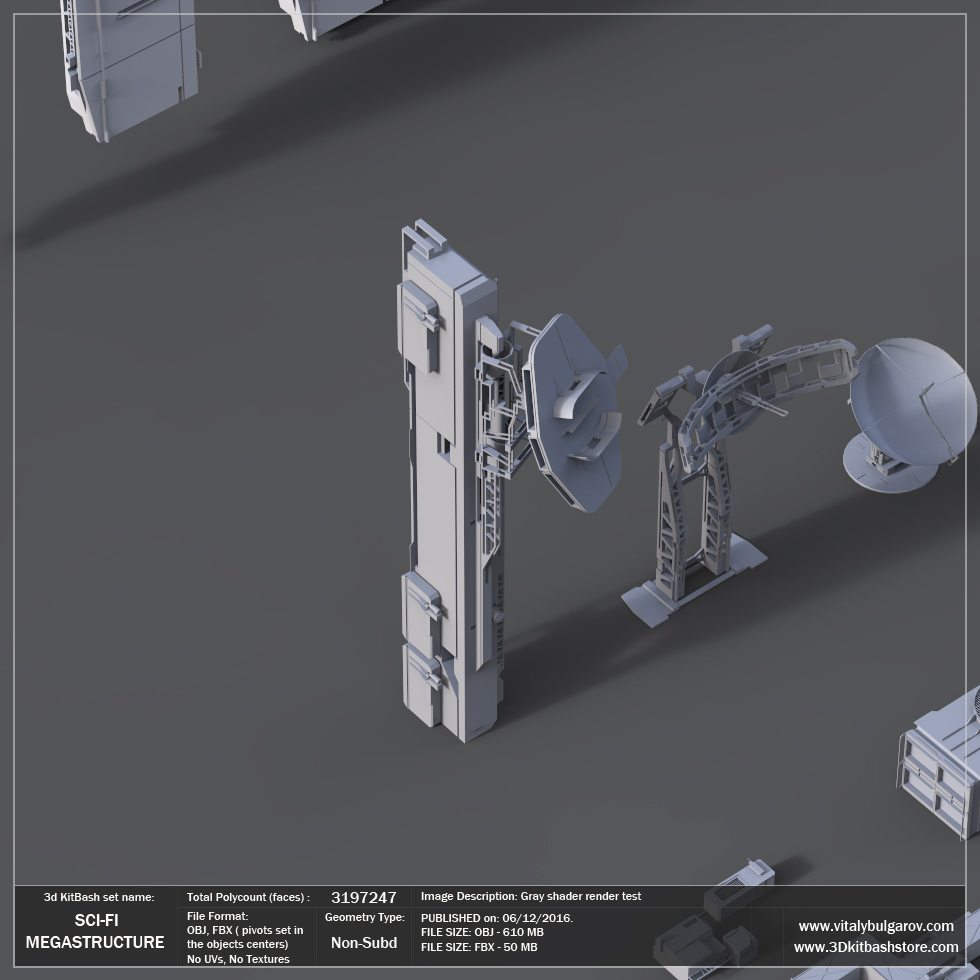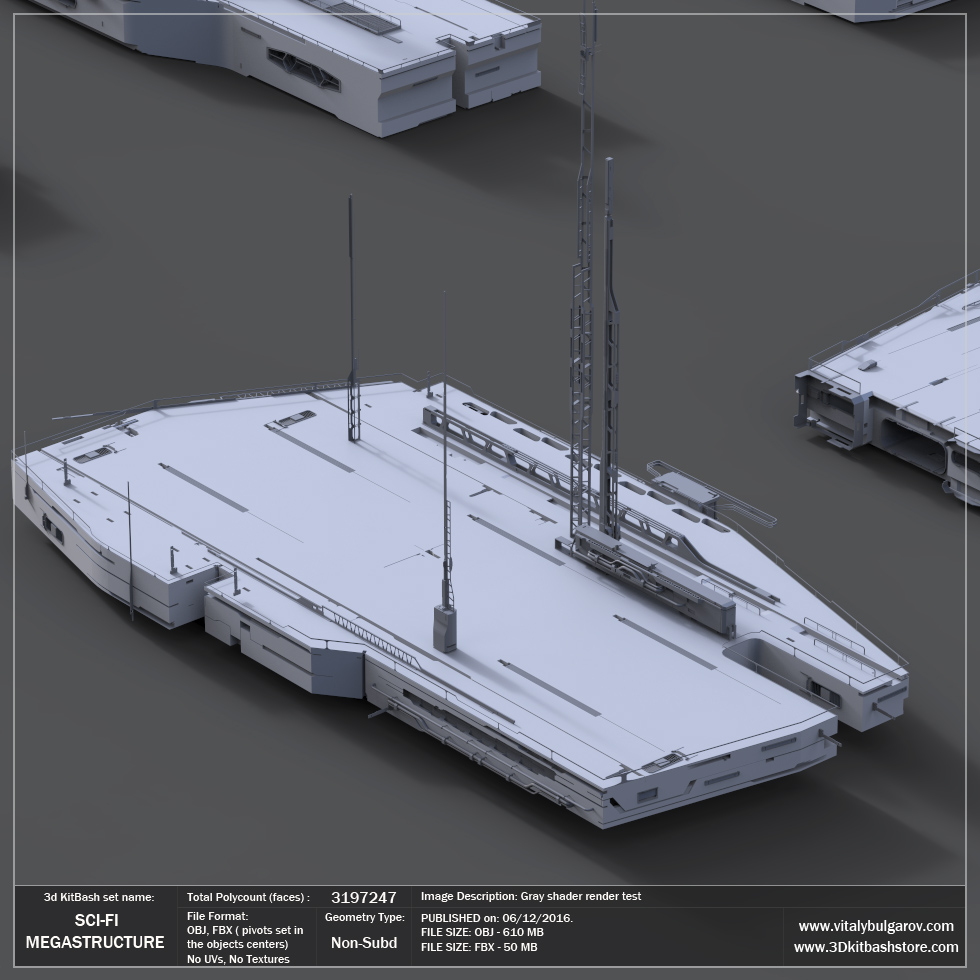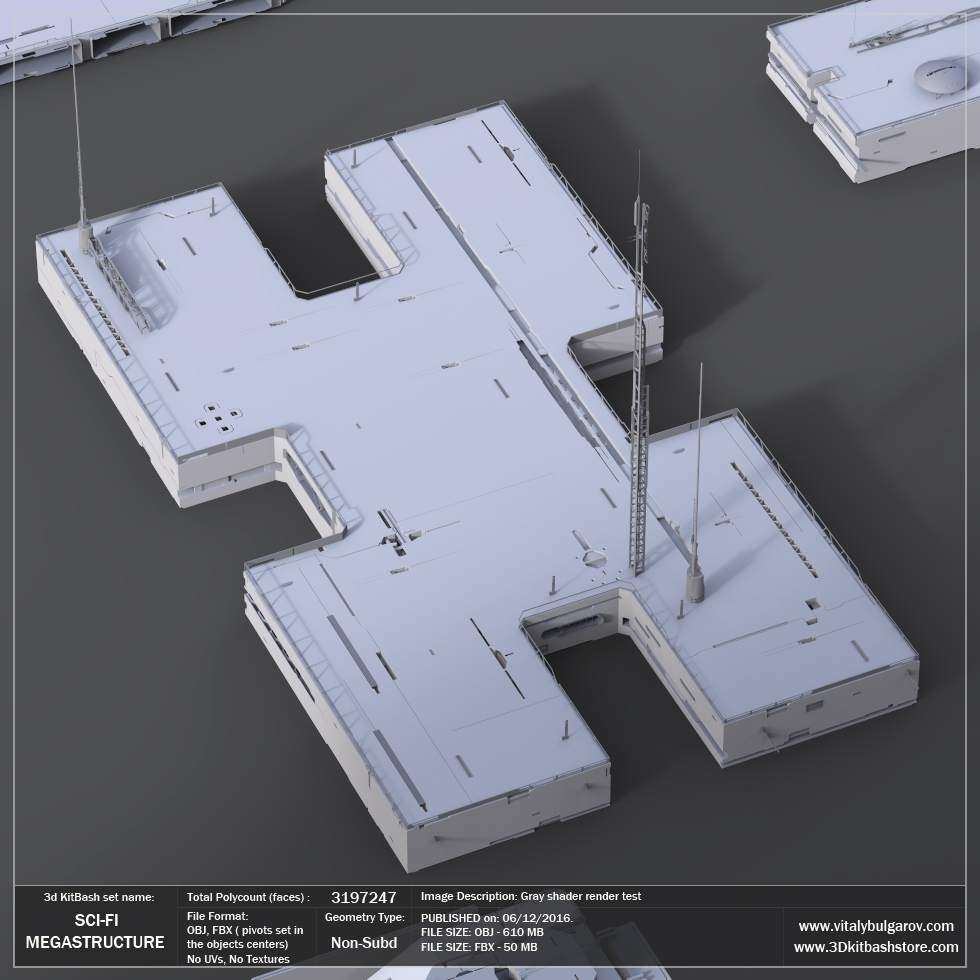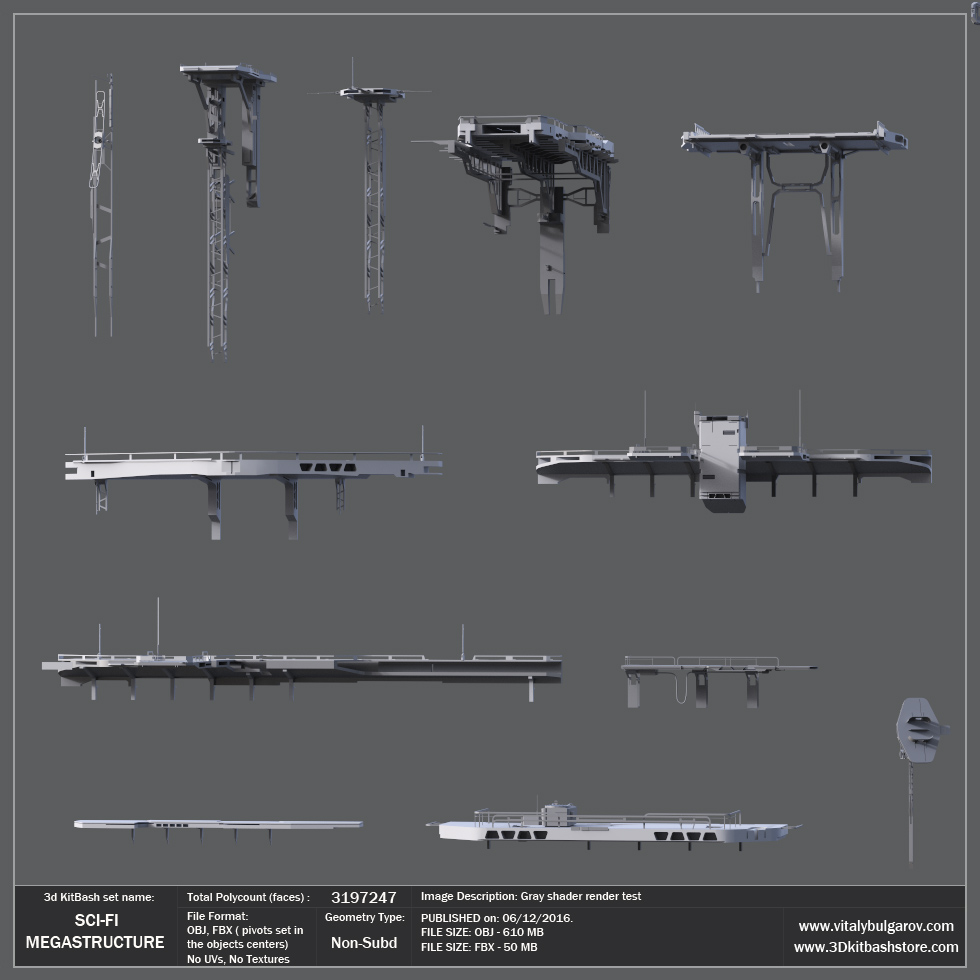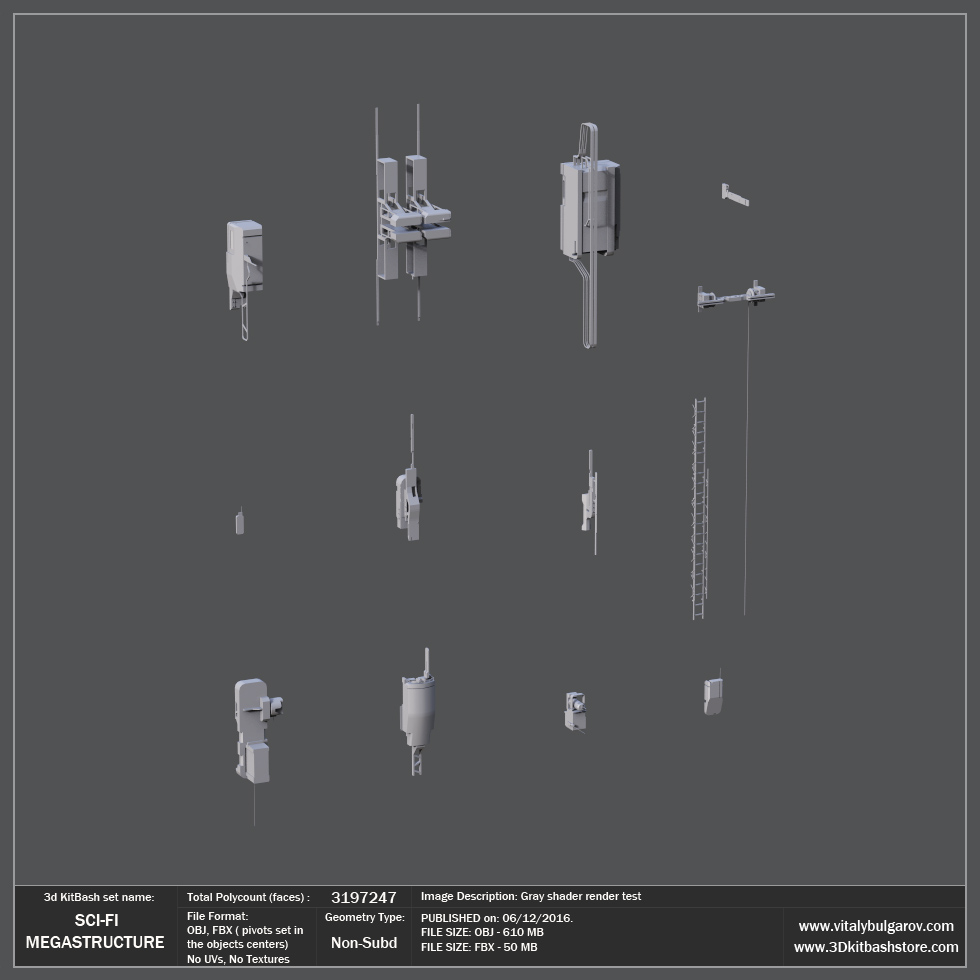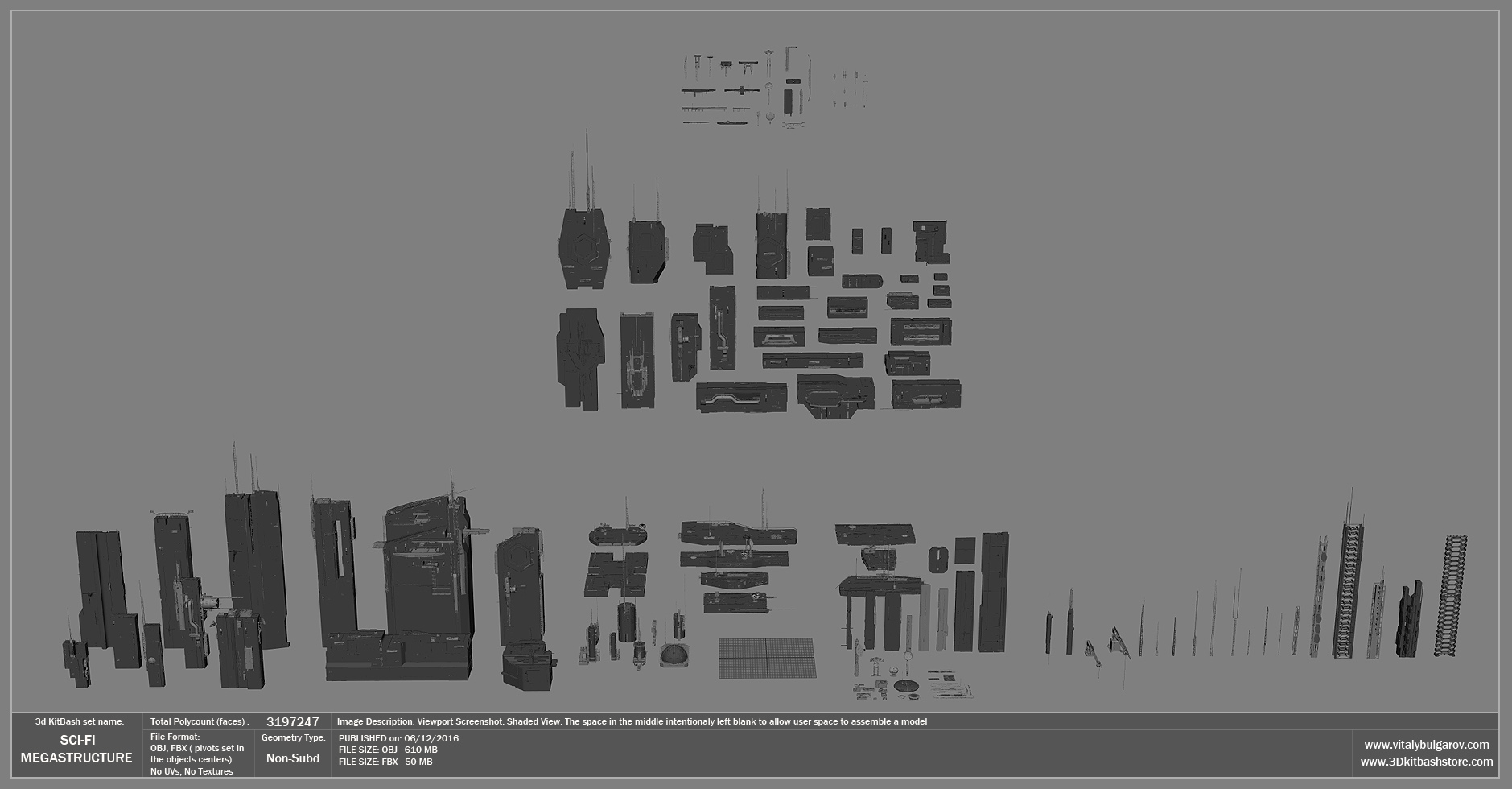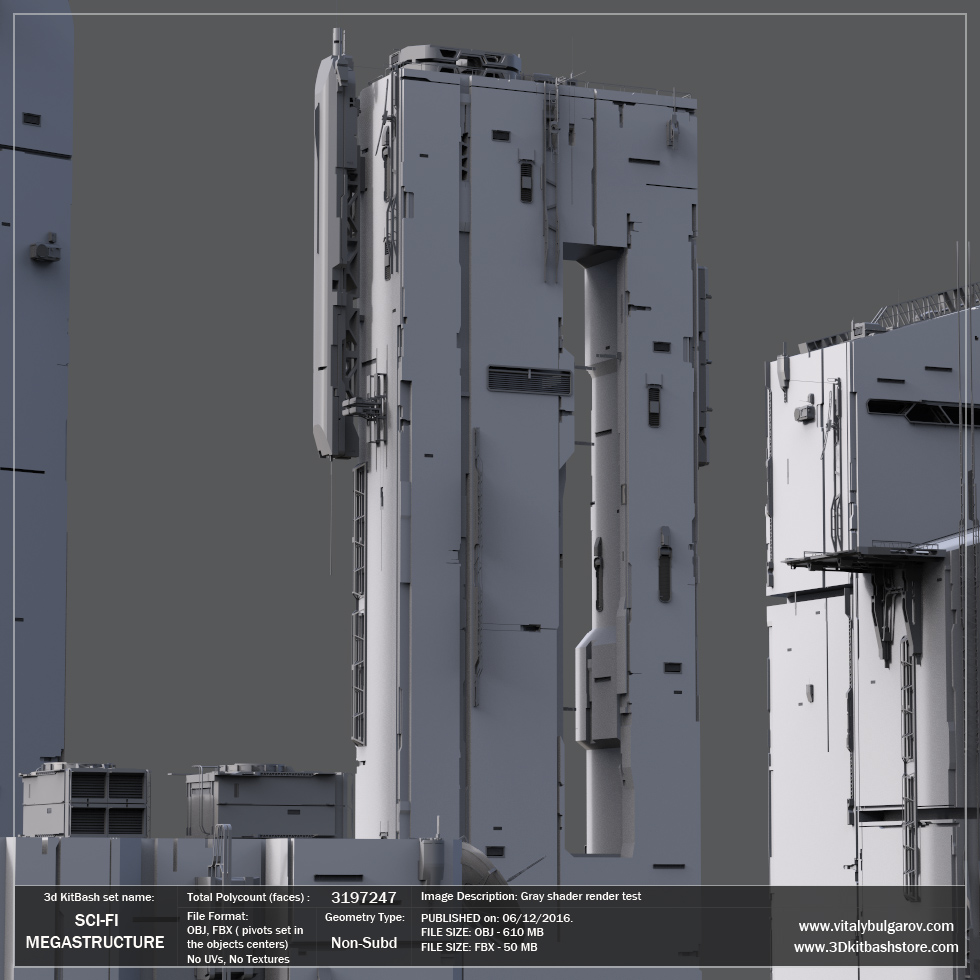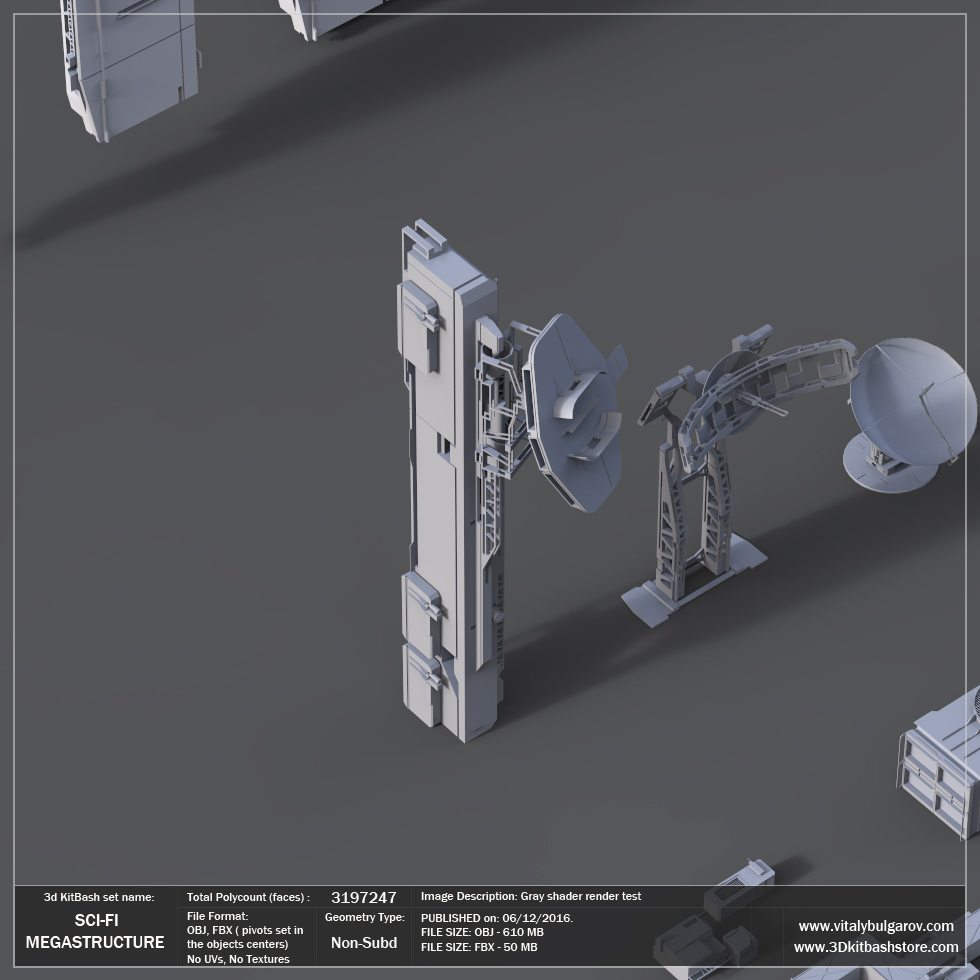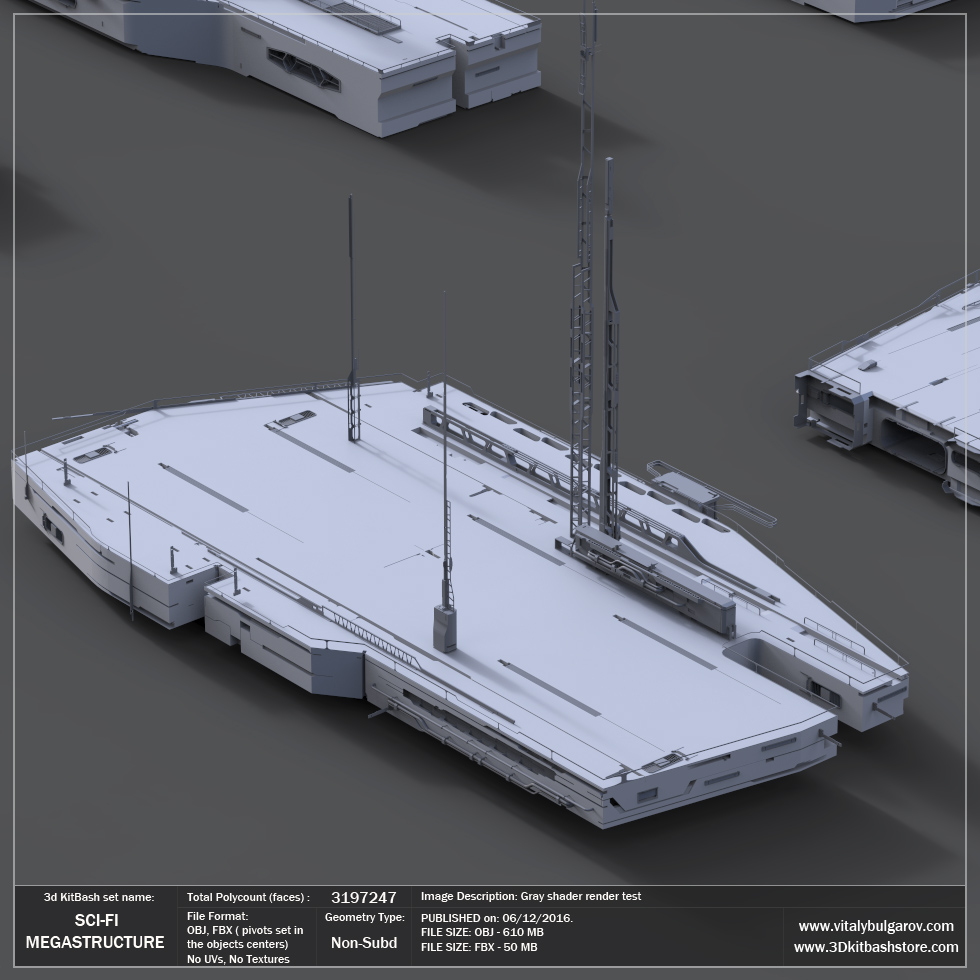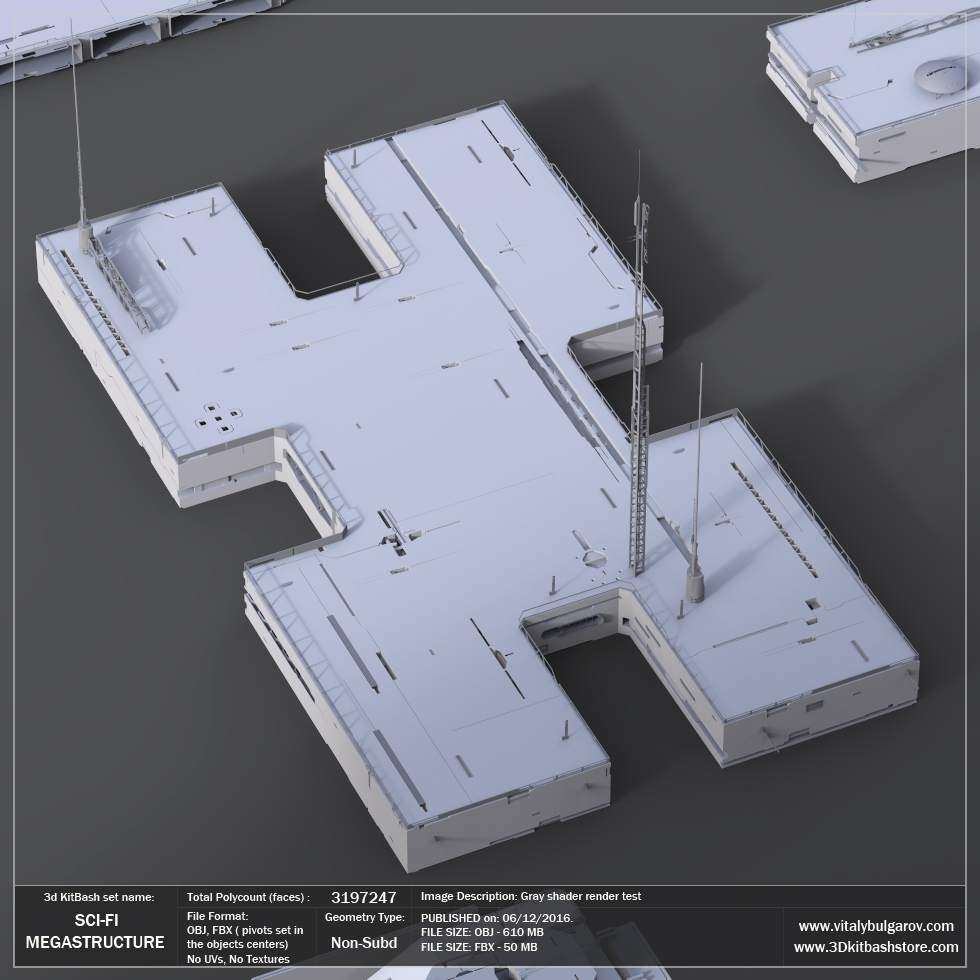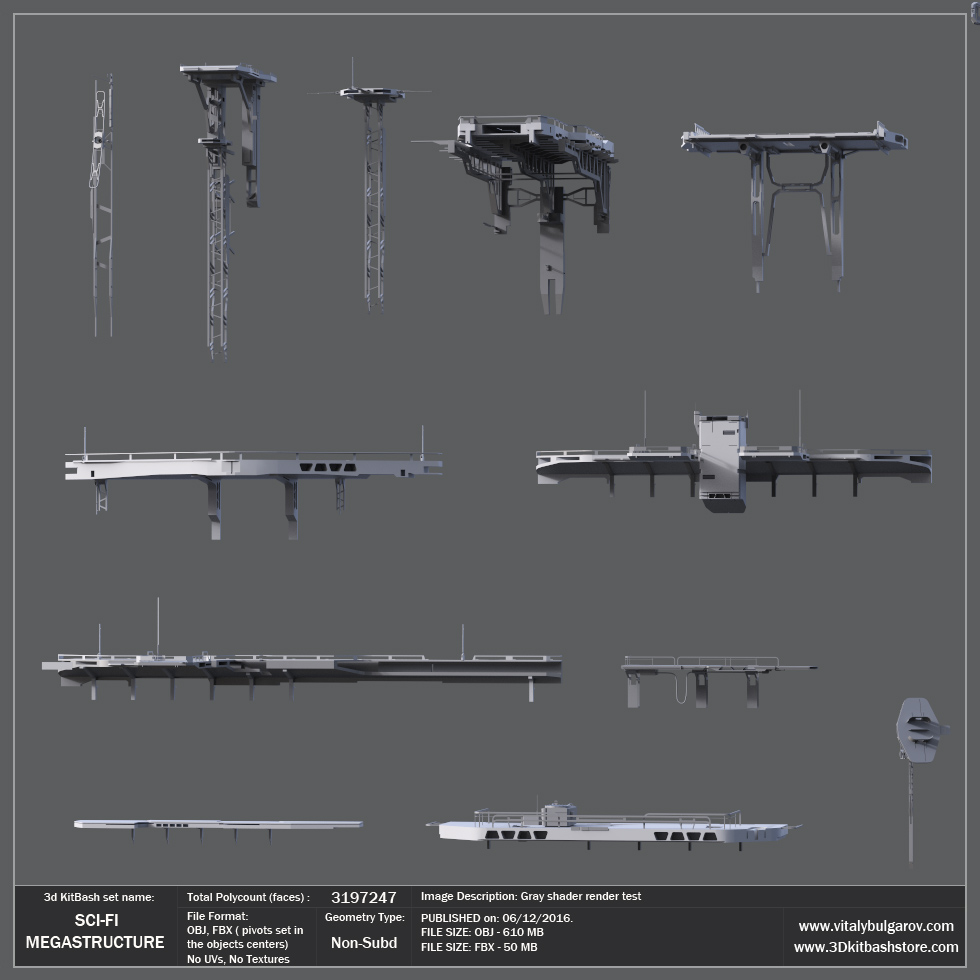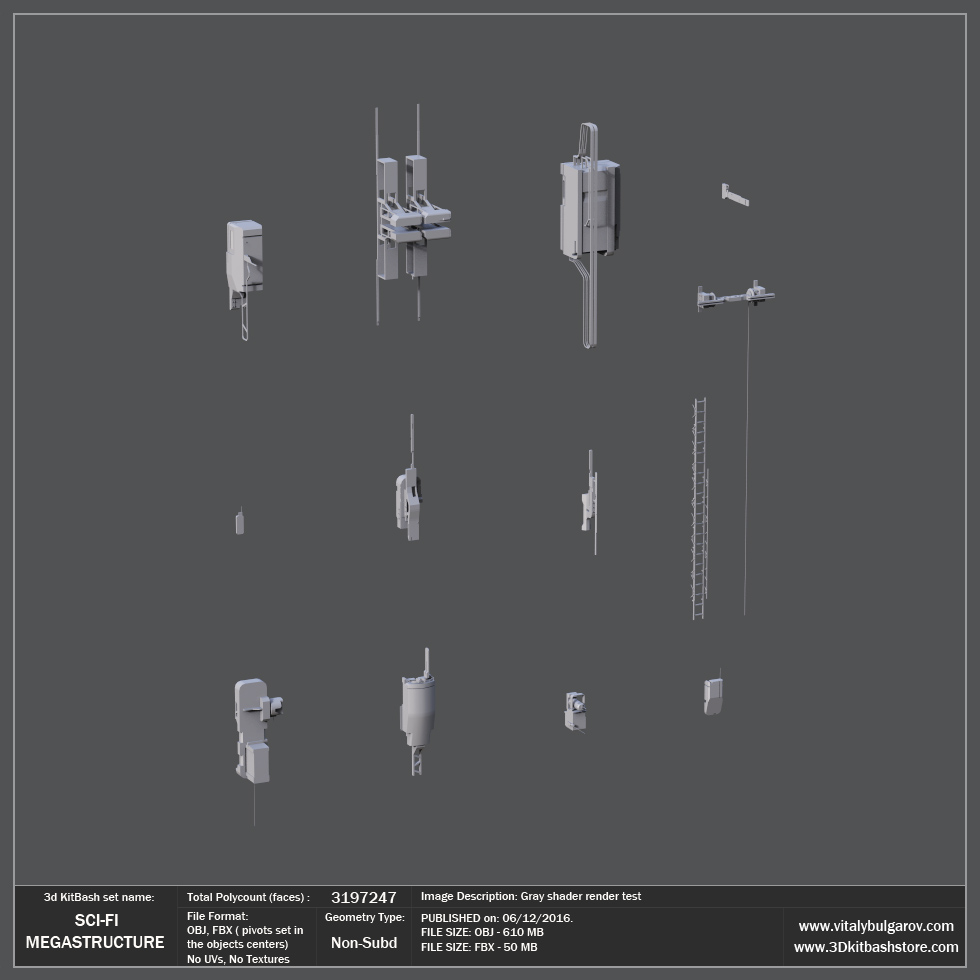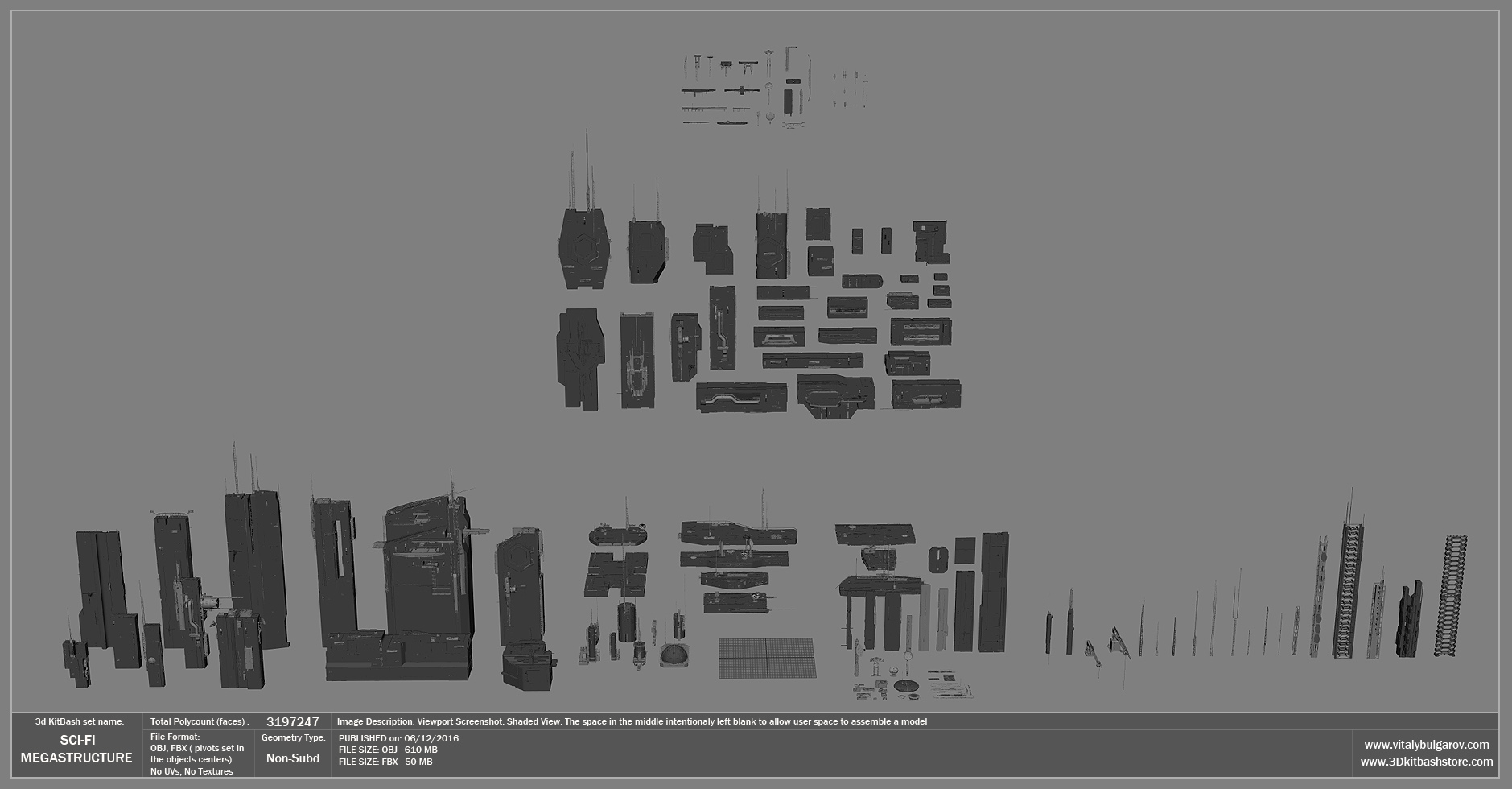 MEGASTRUCTURE
Making an epic science-fiction environment scene for a concept art piece, a 3D matte painting or modeling a 3D city for that VFX shot? Give yourself a boost!
The "Megastructure" 3D KitBash Set offers a large variety of futuristic environment pieces that can become useful building blocks for immense sci-fi scenes or just used to create an additional layer of detail for big space structures.
This library uses models with low- to mid-polycount in order to provide the ability to assemble heavy scenes and yet preserve desirable level of detail.
The set includes:
- Roof Detailing
- Wall Detailing
- Roof Platforms
- Large Wall Blocks
- Large Panels
- Structural Scaffoldings
- Balconies and Wall Platforms
- Wall/Roof Antennas and Satellite Dishes
- Air Conditioning Units
- Window openings
- Tube Sets
- Rails
- Cranes
- Mid-Size Abstract Tech. Pieces
This product is delivered via digital download in a ZIP file that contains 2 scenes in OBJ and FBX format.
Click thumbnails on the left to see more images of the KitBash set and also click HERE to see additional images of how these sets can be used.